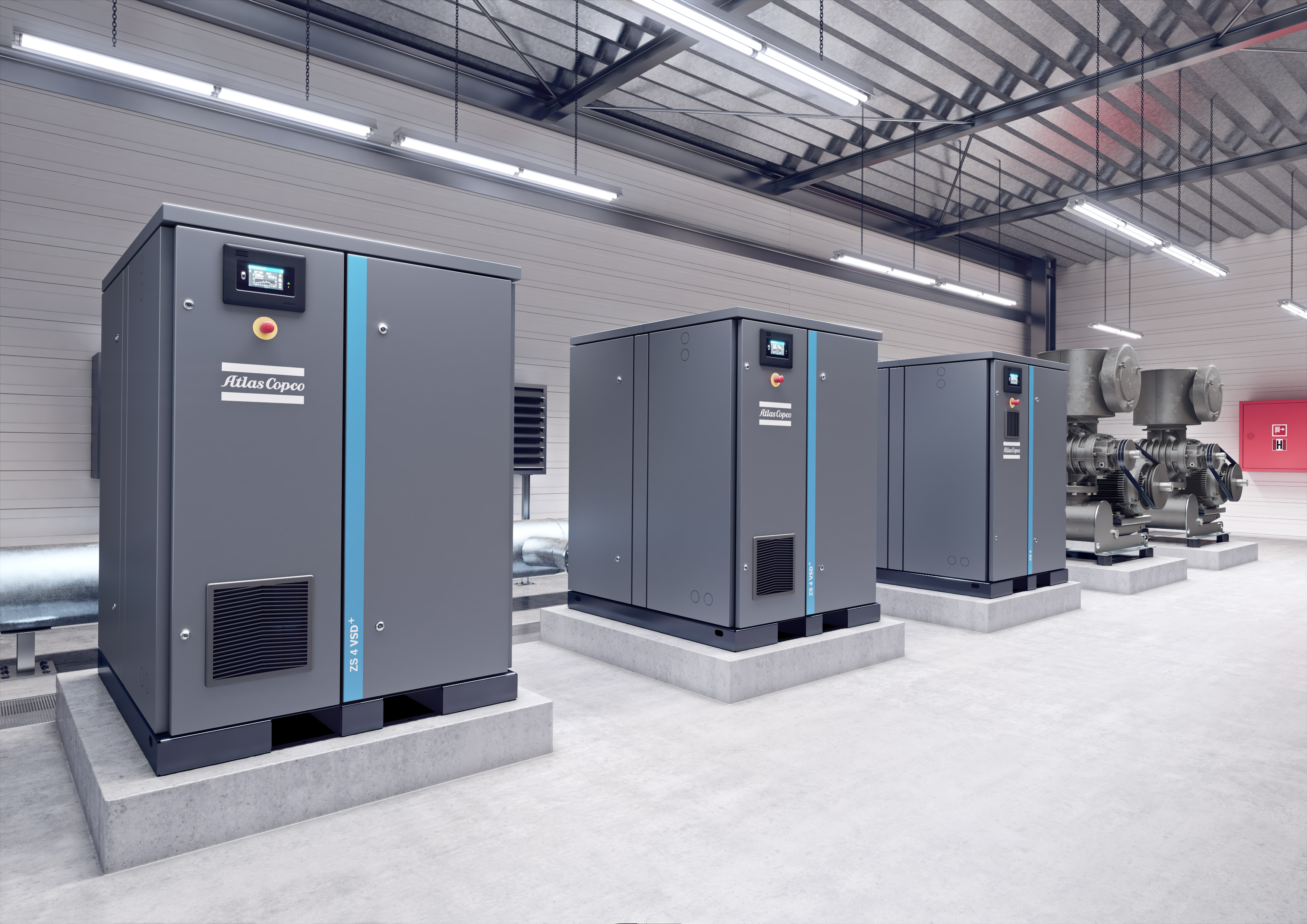 Atlas Copco Compressors has released its new oil-free low pressure rotary screw ZS 4 VSD+blowers, equipped with integrated permanent magnet (iPM) motors.
In food, non-woven textile and wastewater treatment plant applications, air demand is often variable. The new ZS blowers include a fully integrated Neos VSD inverter that automatically adjusts and optimises the air flow to meet demand. In tandem with this, the iPM motor ensures the blower's performance is energy-efficient, even when it is running at partial load.
The ZS 4 VSD+ blowers underwent a number of design developments to ensure they are reliable and energy-efficient. The oil pump is now integrated into the oil-free screw blower element. This means whenever the element is running, oil is being pumped around. As a result, the oil has a cooling effect on the element and increases its energy efficiency. To further enhance performance, the iPM motor includes a liquid cooled housing and oil-lubricated bearings to provide for cool operation and a longer lifetime.
The company says that the new blowers can be used up to a working pressure of 1.5 bar, whereas in the past, only custom designed machines could reach this level.