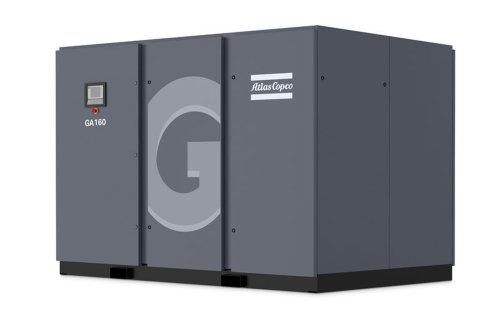 Atlas Copco's new GA 90+-160 oil-injected rotary screw compressor range will offer increased productivity levels and a wide range of energy savings features including an IE3 motor, no-loss water separator drain, energy recovery module and in-built dryers. The unique integrated dryer concept delivers clean, dry air to improve reliability and increase energy savings. With a reduced floor space, installation costs are also considerably reduced.
The patented screw element is packaged in an enhanced design that improves performance by up to 5% and provides for increased availability and durability compared with the previous generation.
"Efficiency is in our DNA and lowering energy costs is our primary focus. However, there is also much more we can offer with the new GA 90+-160 range including enhanced serviceability, ease of installation, integration, and monitoring, which all provide tangible benefits to end users," says Chris Lybaert, President, Atlas Copco Oil-free Air division.
The latest GA air compressors are designed to perform in demanding operating conditions, including in temperatures up to 55°C/ 131°F. With its intelligent control and monitoring systems, Elektronikon and SmartLink, the new range offers many possibilities to further optimise compressor operation and increase savings. To help reduce operating costs it also offers longer service intervals and reduced maintenance time.