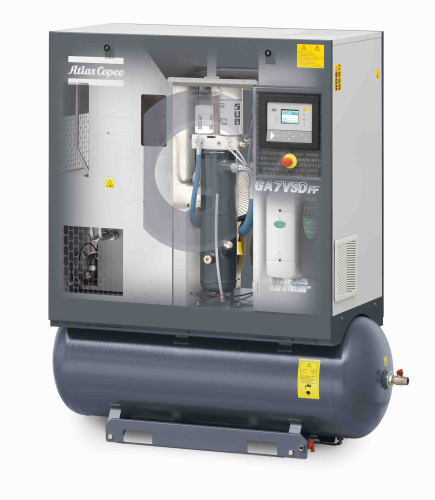 According to Atlas Copco Compressors,  the redesign improves the compressors' performance, workplace flexibility, component reliability and energy saving capacity.
The VSD oil-injected screw compressor range, which is the company's smallest, incorporates a new-generation compression element, new VSD voltage variants, an Elektronikon controller and an additional tank-mounted GA 15 VSD model. The VSDs now offer an 8% increase in air delivery and noise levels as low as 60 dB(A).
For applications in which the compressed air demand fluctuates, the advanced control algorithms of the VSDs can reportedly create average energy savings of up to 35%.