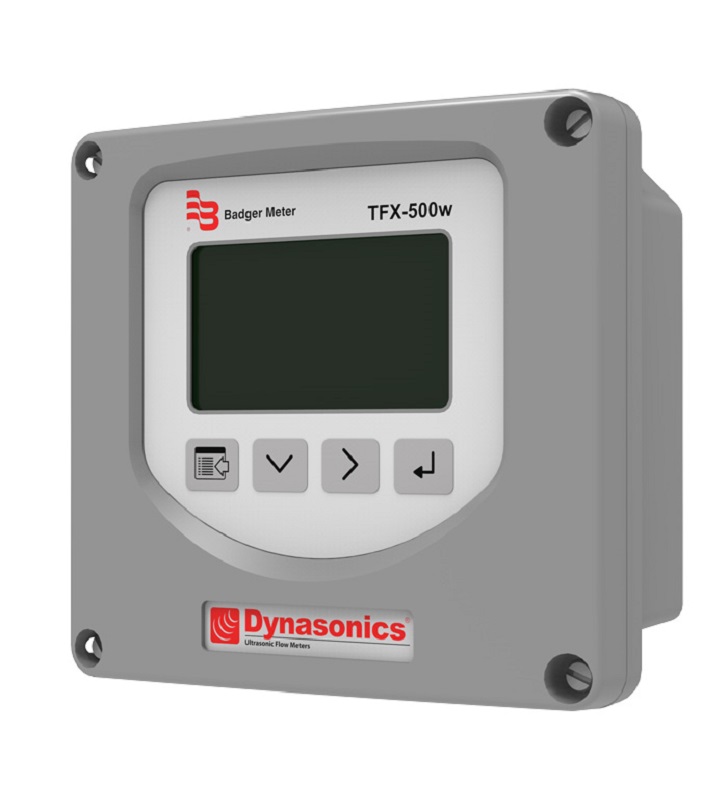 UK manufacturer of flow measurement products, Bell Flow Systems, recently released its new Dynasonics TFX-500w Ultrasonic Clamp-on Flow Meter at the Hannover Messe exhibition in Germany.
The new flow meter is designed for measuring water flow in industrial applications. It measures water flow bi-directionally and has a clamp-on design, avoiding the need to tap or cut the pipe. It is designed to adapt to existing projects and there is no loss of pressure because of the non-invasive design of this ultrasonic flow meter.
The TFX-500w is capable of measuring flow rate, velocity and water flow with precision and accuracy and comes in sizes ½ inch to 10 inch, and can function in a temperature range of -40 to 70 °C. It is capable of measuring flow from 0.38 to 37,000 L/min.
Data communications options include the Modbus RTU and BACnet MS/TP. It can also be fully integrated with the Badger Meter Beacon and AquaCUE Advanced Metering Analytics (AMA) cloud-based software suites.
The Dynasonics TFX-500w is designed for water systems, wastewater effluent, agricultural irrigation and industrial discharge.