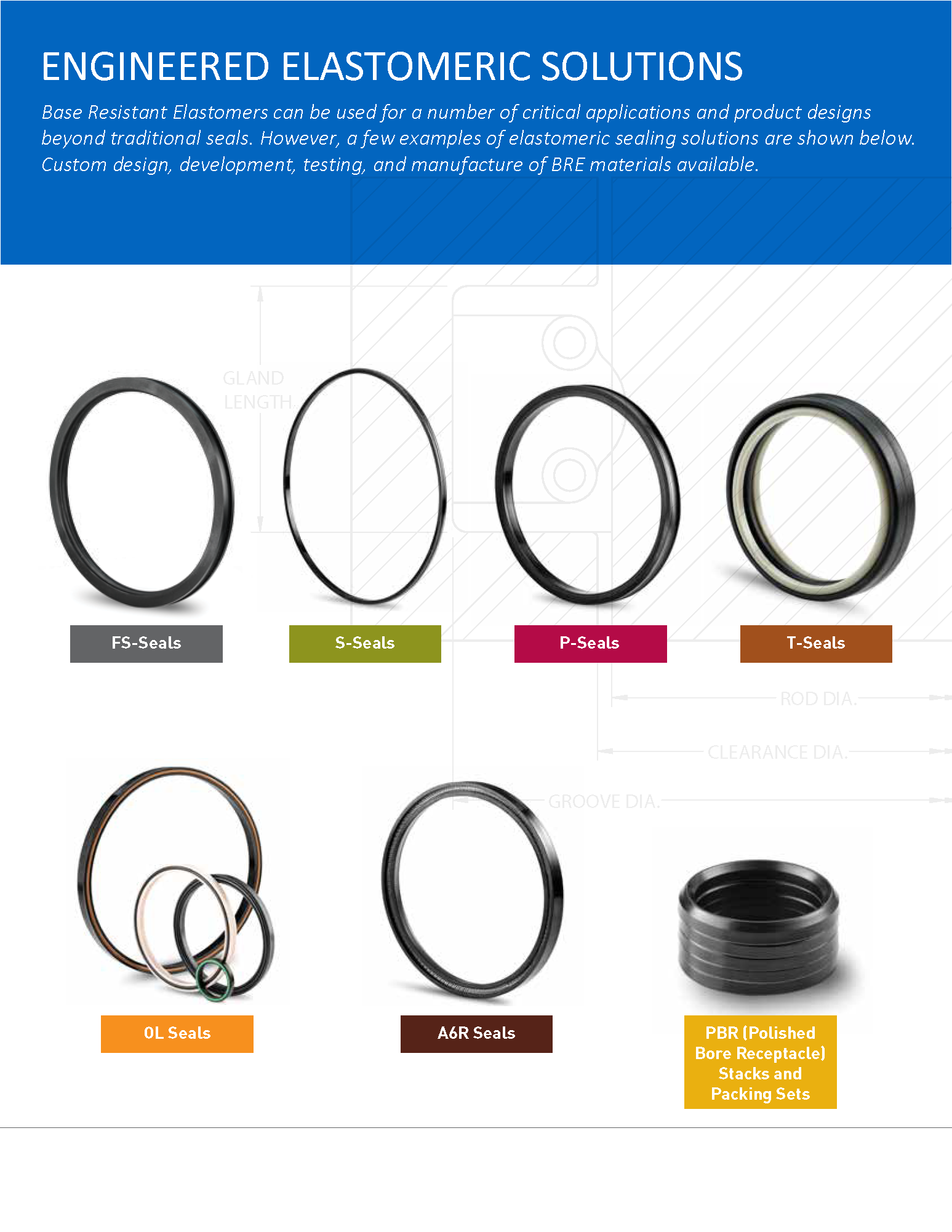 CDI Energy Products, a specialist in high-performance polymer products,has qualified new custom formulated Base Resistant Elastomers (BREs) designed for robust multi-industry applications.
BREs were initially created to serve the energy market for critical downhole applications. The BRE material development process was driven in collaboration with a long-term CDI energy market partner.  Through this product development for a specific customer, the company has now created a set of non-proprietary materials available to all customers. 
BREs have steam and base resistance similar to tetrafluoroethylene propylene (TFE/P or FEPMs such as 100H Aflas). The CDI Materials Development Team formulated and produced two grades of the BRE, Bonding Grade and Packer Grade (903BG and 903PG). These compounds offer better low temperature properties and lower compression set than 100H Aflas (FEPM) and fill a gap between an FKM-2 and FEPM-1 (100H Aflas).
The recommended applications for BREs include bonded seals requiring excellent bond strength in extreme environments, (for example, +400°F steam), and in S-seals, T-Seals, or V-rings, requiring high modulus BRE where elongation over a typical value of 80% is not necessary.