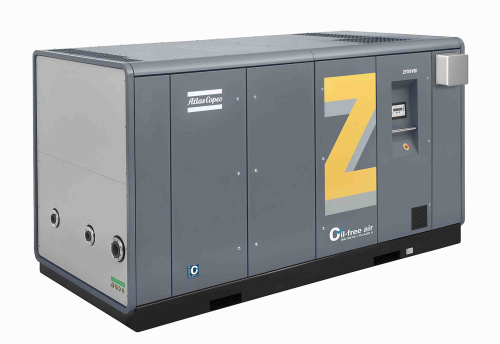 The TÜV institute (German Technical Monitoring Association) tested on Atlas Copco's oil-free screw compressor series ZR 55 – 750, equipped with built-in energy recovery systems and found that  under specific design conditions, 100% of the electric energy consumed could be recovered for heating water.
The Carbon Zero compressors provide heat transfer, within specific design conditions, of relative humidity so that a considerable proportion of the electrical power input can be recovered in the form of hot water at 90°C. This provides significant benefits for industries employing hot water or steam within process operations such as food and beverage, pulp and paper, chemicals and power plants.
By using the compressor output, hot water, either directly, or as pre-heated boiler feed water, the consumption of process heating fuel and its associated carbon dioxide emissions can be dramatically reduced or, in some cases, eliminated altogether.