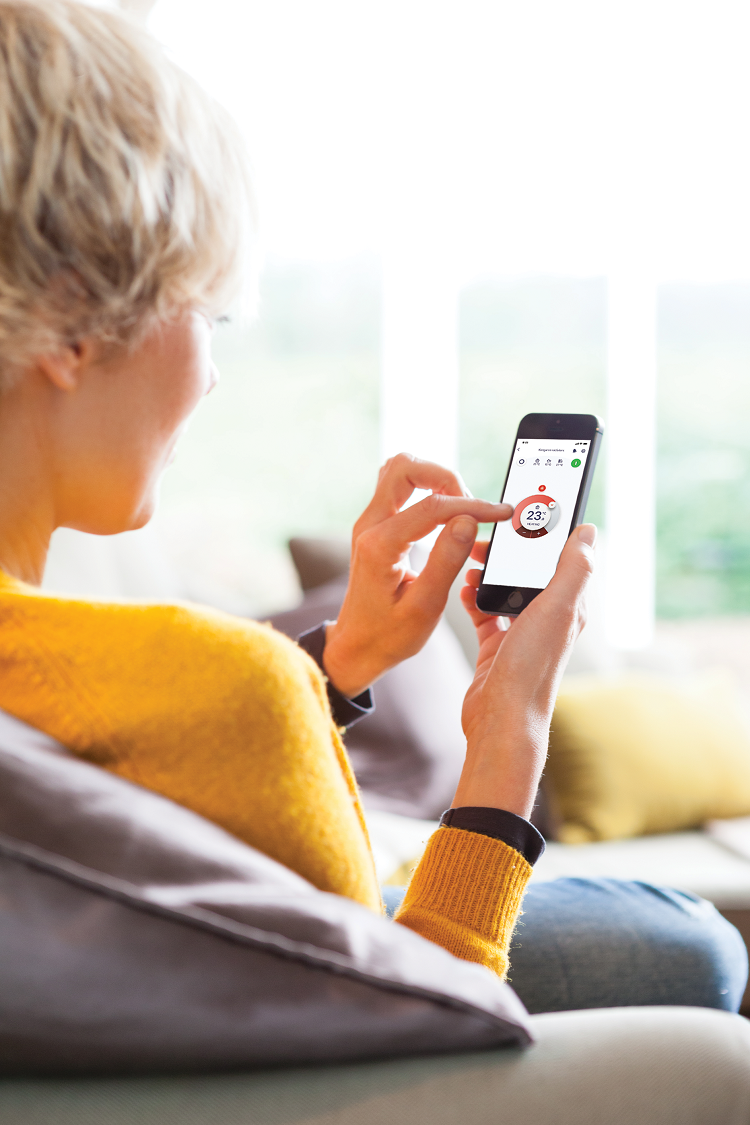 Following the release of its Daikin Residential Controller app in January 2020, Daikin has now launched a new version of the app with voice control.
Users can now control their heating and cooling systems hands-free through the app via a smart speaker or virtual assistant. The app with voice control includes integrations with Google Assistant and Amazon Alexa, intuitive functions such as scheduling temperature and operation mode, a tailor-made control function to control all heating and/or cooling units and a monitoring feature for a clear overview of performance and energy consumption.
The app is also linked to Daikin's after-sales service called Stand By Me. Daikin's connectivity platform supports professional installers, end users and organisations such as social housing providers. The platform allows for an easy administration of multiple connected installations as well as Cloud-based direct access to remote metering and monitoring.
Patrick Crombez, general manager, Heating and Renewables at Daikin Europe, said: "The app is part of the end-to-end solution we want to offer our customers: heating, cooling, ventilation, energy optimization and controls."