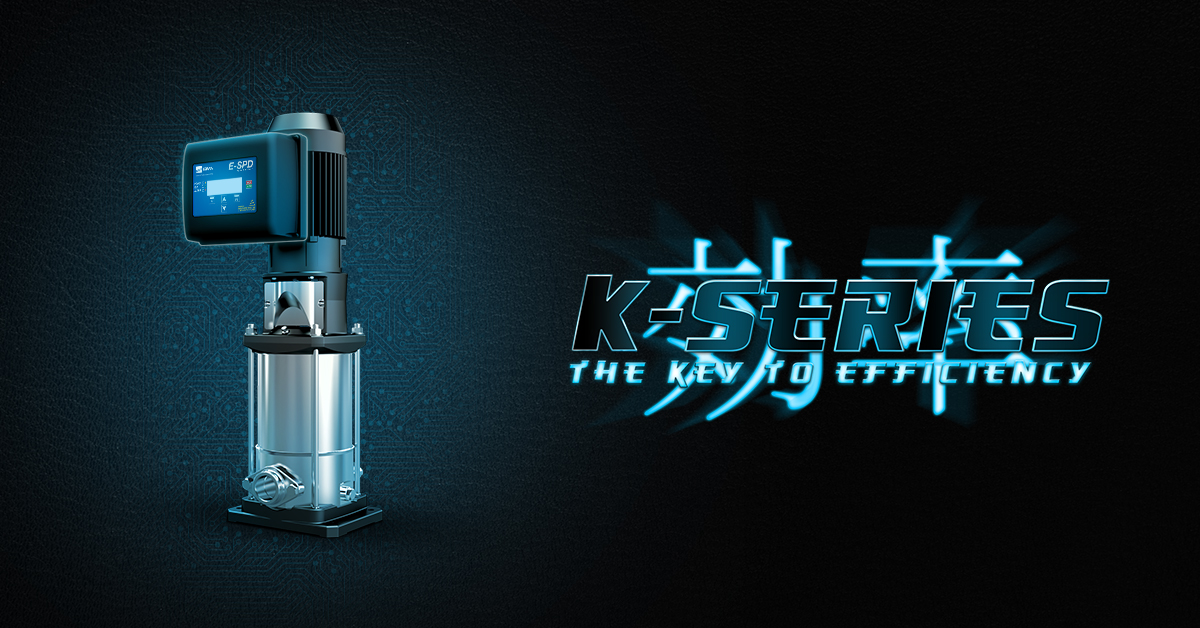 Ebara Pumps Europe S.p.A. (EPE), based in Gambellara, Italy has launched its latest model, the EVMS-K pump, primarily for European industrial markets.
The EVMS-K pump  integrates the company's model EVMS pump with the model E-SPD inverter, both existing EPE products. With the integrated inverter, the pump saves energy in terms of the motor, it can be driven more efficiently, installation space is reduced and wiring and installation works are simplified.
The introduction of the EVMS-K is in accordance with the Ebara Group's medium-term management plan called the E-Plan 2022, which aims to strengthen the development of energy efficient, miniaturised, lighter, and smarter products and systems as part of the company's strategy. The plan is to offer products that meet local needs by expanding the company's sales bases and enhancing its development systems in the global market.
The Ebara Group's future plans will focus on product development and it will continue to contribute to the creation of a sustainable society by responding to the local needs of each country through its products and services.