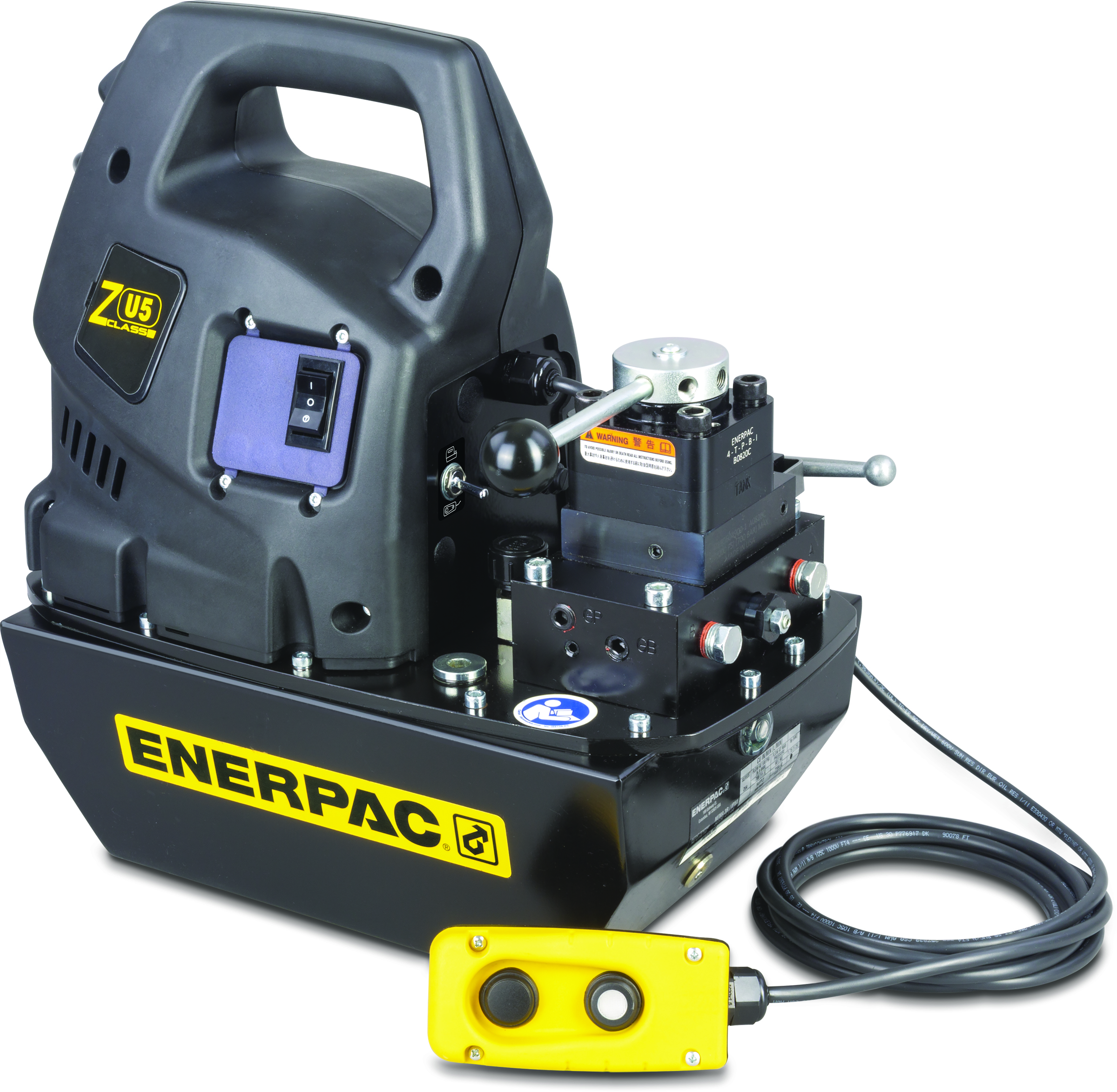 Enerpac's new ZU5 post tensioning pumps offer increased efficiency for post tensioning contractors when strengthening steel strands in reinforced concrete.
With six pistons for increased stressing speed, operators can work faster and stress more strands or tendons per day. The company says that in a head-to-head job site test, the Enerpac ZU5 performed 30% faster than traditional hydraulic pumps and improves contractors' ability to stay on schedule or move onto other jobs more quickly.
Available in two models, the ZU5 features an on-pump control switch, on-pump remote switch, and user adjusted relief valve. The ZU5708RB-P model features a 3-way, 2-position valve, while the ZU5908PB-P model features a 4-way, 3-position valve along with a pendant control.