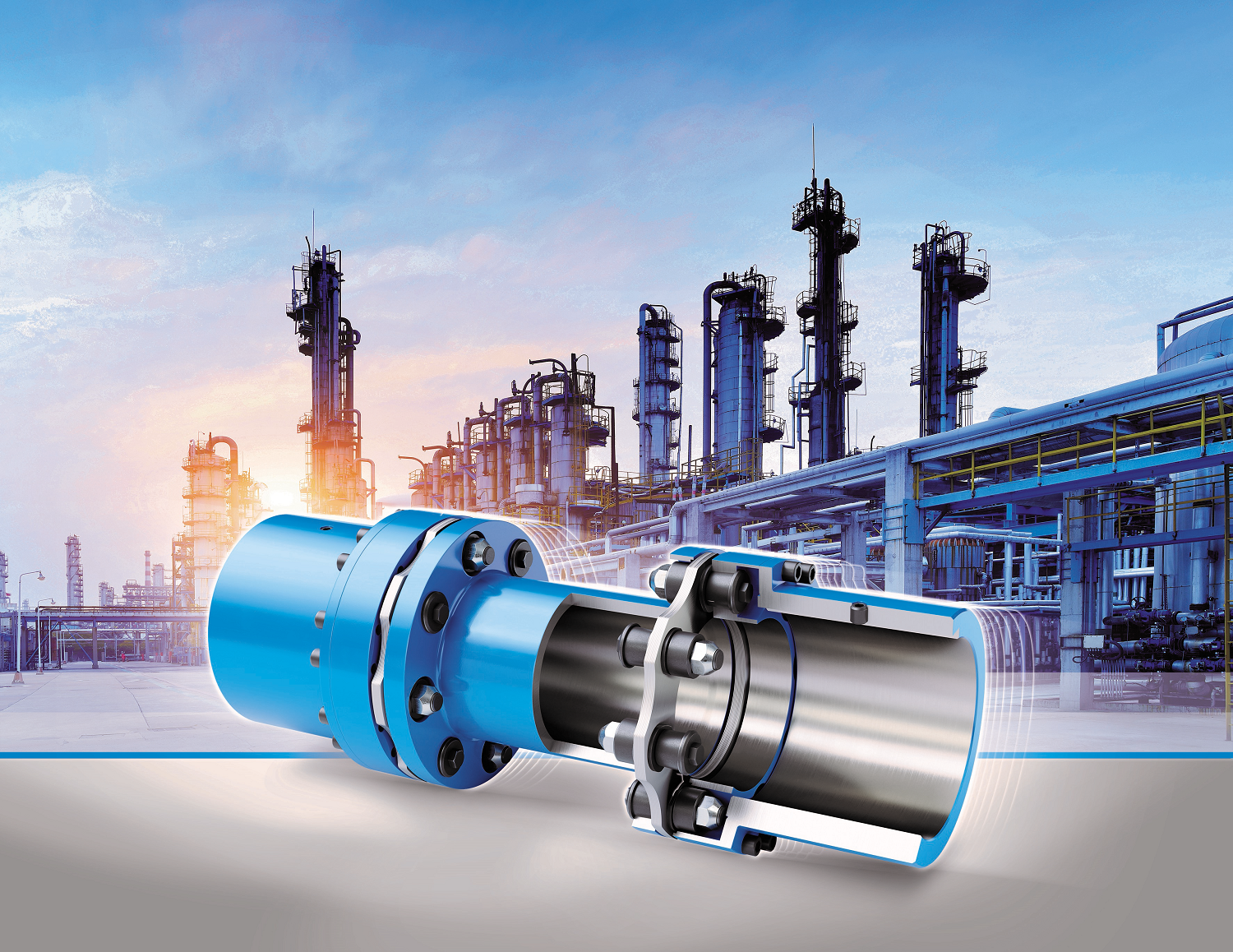 Flender. a Siemens company, has extended its range of N-Arpex couplings, first introduced in 2017, with two new designs featuring eight and ten bolting points.
N-Arpex now covers a diameter up to 988 mm and a torque up to 2,000,000 Nm and has a compact design and enhanced bore capacities. A smaller coupling transmits a higher torque compared to its predecessor, Arpex. The torsionally rigid all-steel disc coupling is suitable for use in drive applications including pumps, fans, compressors, generators, turbines, and paper and printing machines.
A new Flender conical bolt connection for the plate packs is designed for simple installation of the N-Arpex couplings, especially in high torque ranges. The new addition enhances the power density of the N-Arpex series.
With the two new N-Arpex couplings, Flender has introduced a modular system which increases the number of available types and reduces the number of components required. The three standard predecessor Arpex models merge into one N-Arpex series.
The new series of couplings has also been designed for use in potentially explosive environments as defined in directive 2014/34/EU and fulfil the requirements of API610/ISO13709 and API671/ISO10441.