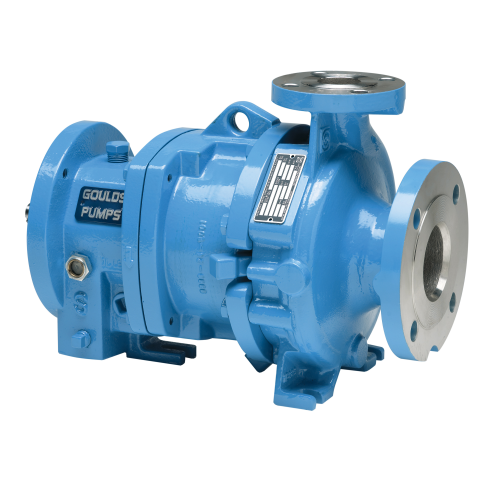 Goulds Pumps has released four new sizes of its 3296 EZMAG magnetic drive pumps.
As the latest addition to the Goulds Pumps product family, the new 3296 EZMAG sizes expand the company's metal magnetic drive pump flow and head capacities. The four new sizes offer improved commercial fit, increasing the portfolio's total discharge capability to 620 ft.
"Our newest 3296 EZMAG sizes increase the breadth of our magnetic drive product line," said Rick Tym, global product manager at ITT Goulds Pumps. "The expanded series provides our customers with more versatile product solutions for a wide variety of fluid-processing applications."
The complete line of 3296 EZMAG pumps are compliant with ANSI B73.1 dimensional standards and designed to handle many demanding applications, including fluids difficult to seal and applications requiring zero emissions.