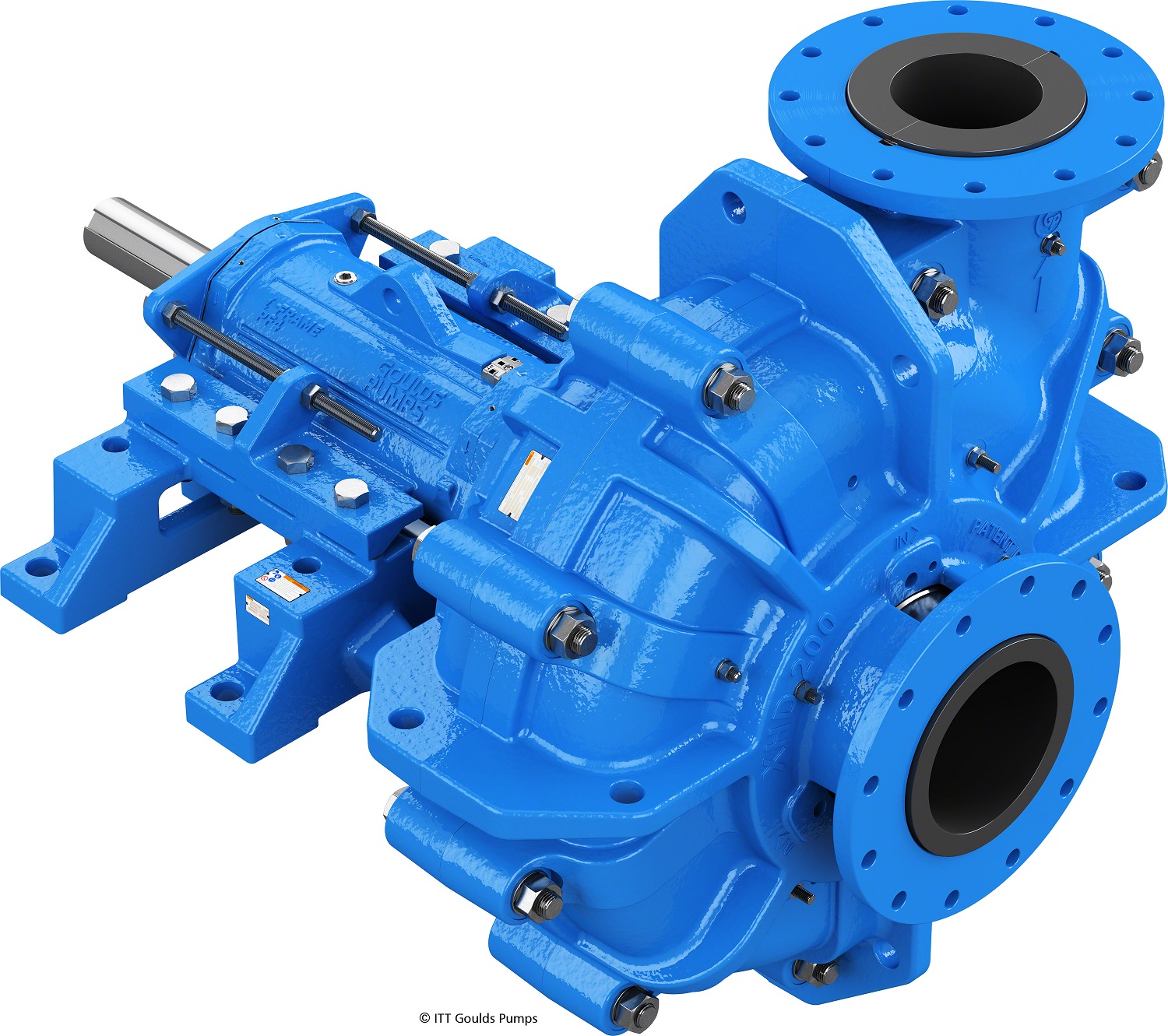 ITT Goulds Pumps' XHD heavy duty lined slurry pumps incorporate the latest technology to provide the next generation in severe-duty slurry pumping.
This model is the result of 100 years of slurry pumping experience and is designed with the latestcomputational fluid dynamics (CFD) technology for dealing with tough slurry pumping applications. ITT Goulds Pumps can also custom design pumps in terms of size, material and functionality.
The XHD has capacities of up to 2950 m3/h, heads of up to 85 m, the ability to withstand pressures of 17 bar (250 PSIG) and operate in harsh environments at temperatures up to 250°F. it is specifically designed for applications involving primary metals, mineral processing, non-metallic mining, power and sand and aggregate.
The XHD's quick-change wet end and bearing cartridge allow for the complete removal of wet end as a unit, or the removal of the bearing cartridge for maintenance without disturbing the wet end or piping.  The pumps' adjustable suction seal ring allows adjustments from the suction side while online.