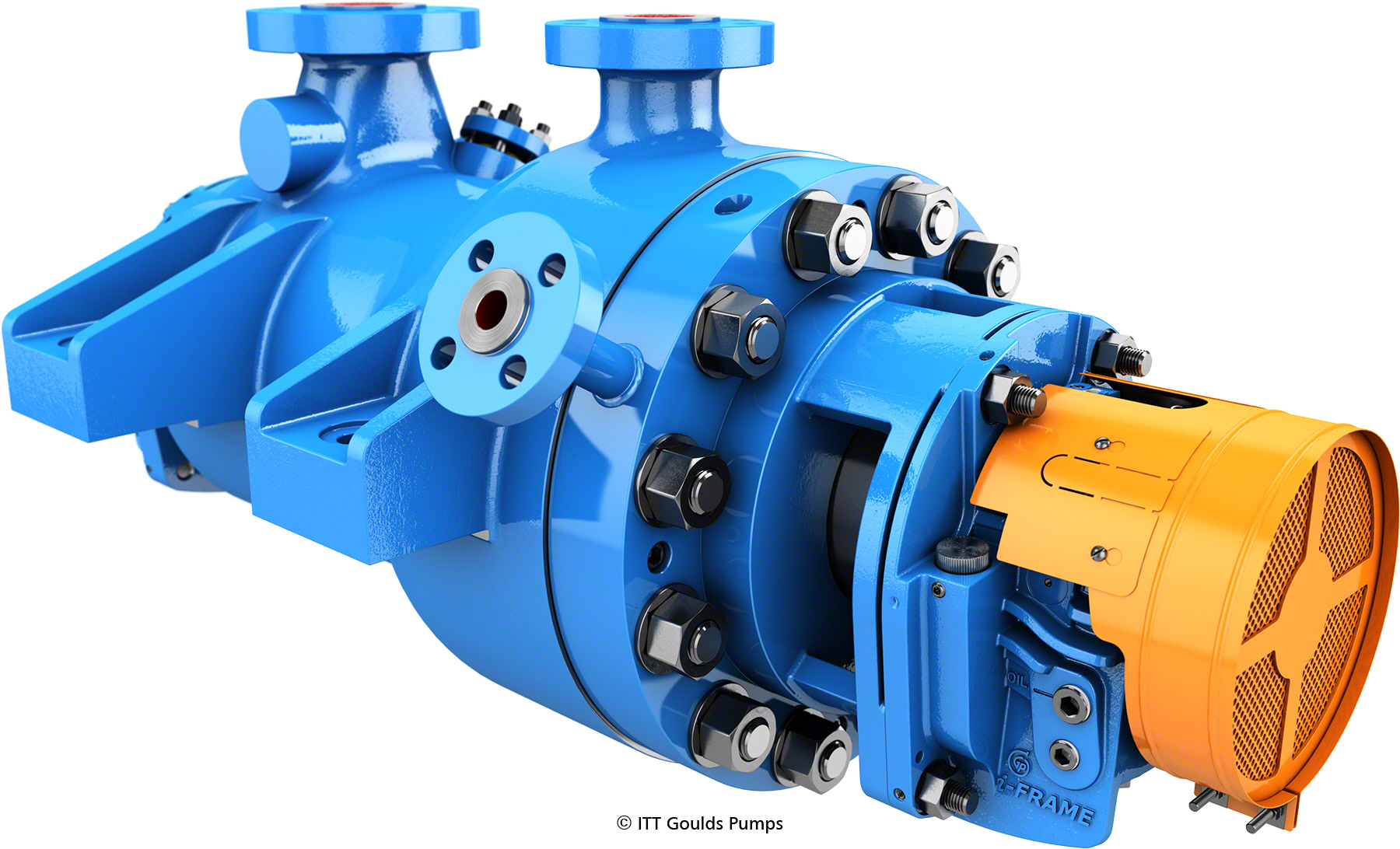 The new Goulds Pumps' 7200SB is an API 610 standard multistage pump which is 35% lighter than the current design and is intended for markets that need a non-cartridge barrel design.
The 7200SB is a high-temperature, high-pressure pump that can be used in RO water and light hydrocarbons and high-temperature applications. With capacities up to 2,200 GPM and heads up to 2430 m, it can withstand pressures of 275 Bar. It has an operating speed up to 3,600 RPM and can handle temperatures up to 800°F, so is designed for extremely harsh environments. The pump is equipped with an in-line diffuser design, precision investment impeller castings for low vibration, a barrel outer casting and heavy-duty flanges.
The 7200SB has three bearing housing arrangements: ball/ball, sleeve/ball, and sleeve/tilting pad bearings. The i-FRAME features of the ball/ball and sleeve/ball bearing housings offer enhanced air cooling with axial fans, eliminating the need to supply cooling water. A cartridge filter safeguards bearing oil from debris contamination.
Additionally, the i-ALERT monitor, included as standard, provides machine monitoring and comprehensive reporting.