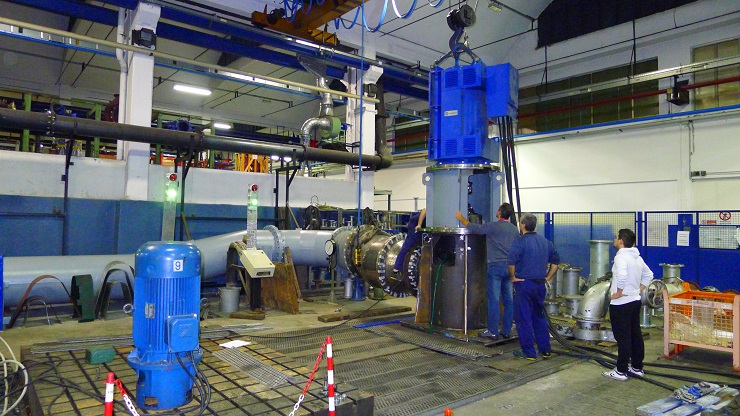 Italy's Gruppo Aturia SpA is expanding the test room at its main plant in Milan to test both vertical and horizontal pumps for flow rates up to 20 000 m3/h.
In addition to expanding the water sump, which currently has a volume of 1000 m3, the test loop will have a 1.5 MW frequency converter to drive electric motors from 690 to 6600 volts and frequencies up to 60 Hz, to cover a wider range of test requirements.
Gruppo Aturia, which manufactures pumps for water, power generation and oil & gas applications, is producing an increasing number of centrifugal pumps for large flow rates.