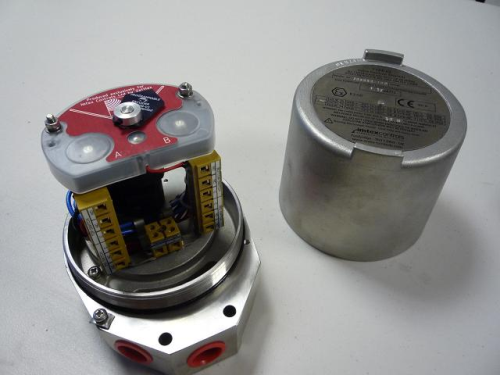 IMTEX Controls Limited, a manufacturer of valve actuation, monitoring, communication and control systems, is promoting its range of valve communication systems that incorporate a 4 to 20 mA non-contact feedback transmitter.
In the process industries, a valve monitor system performs a vital role as part of an automated valve system. Used in shutdown or modulating control applications, the monitor verifies the actual position of the process valve. Without a monitoring system, significant problems may occur when the process control system assumes proper valve function.
With the increasing demand on process control systems, valve monitor systems are being requested that will electronically communicate several valve system parameters and alert operators to potential problems. As a result, traditional valve monitors are being upgraded to valve communication systems and are taking on a greater role in the operation of the automated valve assembly.
The IMTEX range of valve communication systems incorporates a 4 to 20 mA non-contact feedback transmitter. When fitted to an automated valve assembly, the device provides a continuous feedback signal to the process controller of actual valve position throughout the travel of the valve 0% to 100%. Typically, a 4mA signal indicates the 0% position (valve fully closed) and a 20mA signal indicates the 100% position (valve fully open).
By communicating the actual valve position, process engineers are able to check for valve stiction, which can increase operating costs and compromise process quality. Also, by tracking the process flow through the valve against valve travel, maintenance engineers can use the historical data over time to perform predictive diagnostics on valve wear and process system performance, offering a better understanding of the best time to repair or replace process valves.