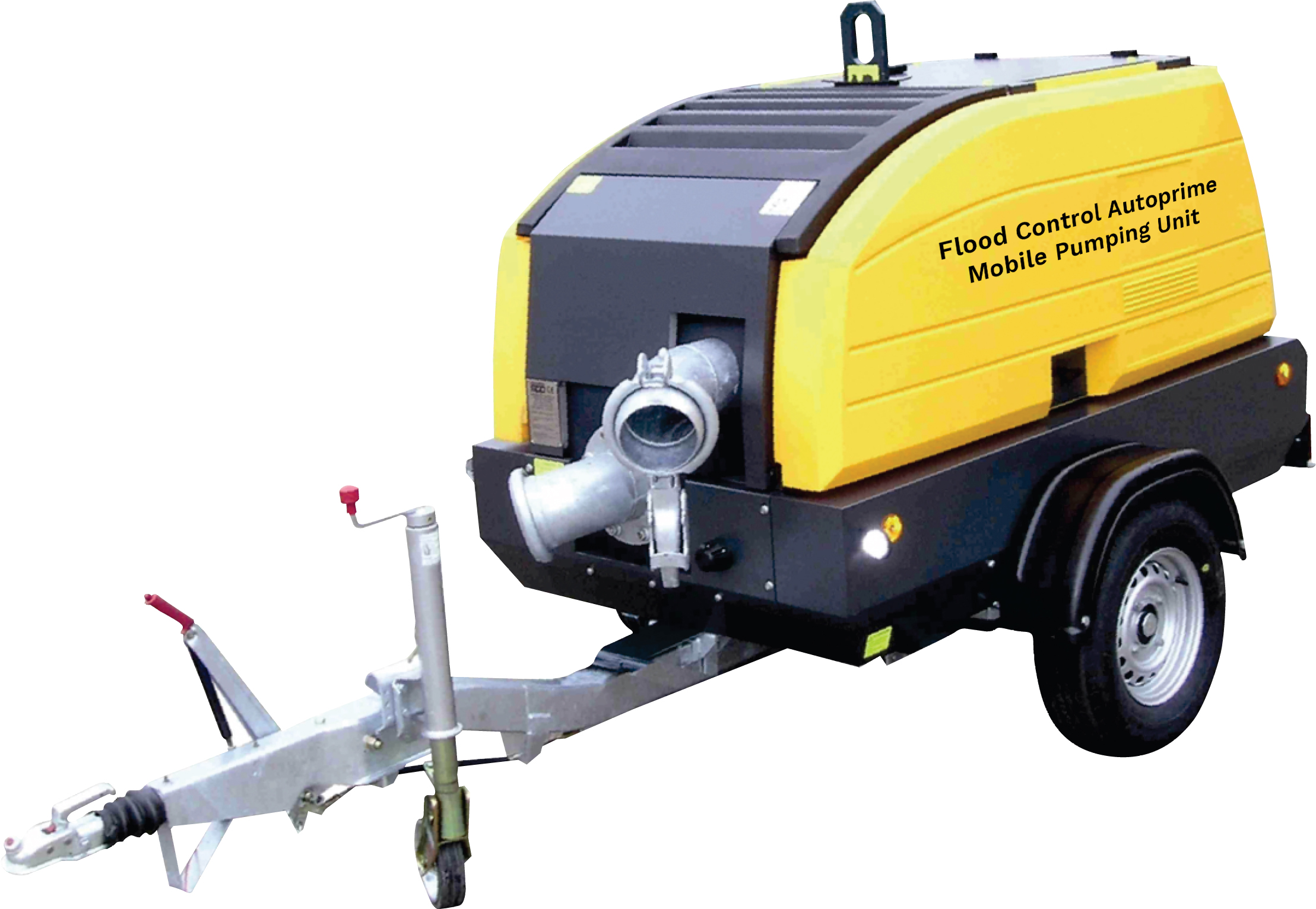 Autoprime pump sets from Kirloskar Brothers Limited (KBL) are high-capacity mobile flood control and inland water management units used for dewatering flood-affected areas in India and abroad during monsoons. 
Flooding in towns and cities during the monsoon not only affects businesses but also public movement and can sometimes even result in loss of life. KBL's dedicated Autoprime pump set can be critically helpful in combating such flood-like situations as it facilitates quick dewatering of the waterlogged areas.
The Autoprime pump set includes plug-and-play for quick start-up and requires no manual intervention during priming. It is a lightweight, portable, trolley-mounted product that can be mobilised easily to the affected area.
Autoprime pump sets are the largest-ever portable pump sets developed and supplied by KBL for flood control and drainage applications in the Indian subcontinent. They come as a complete package, including a pump, an engine or electric motor, Autoprime unit, suction and discharge pipe and other necessary components with a waterproof and acoustic canopy design.
KBL's Autoprime pump sets have been used in dewatering operations in flood-affected of both India and Sri Lanka.