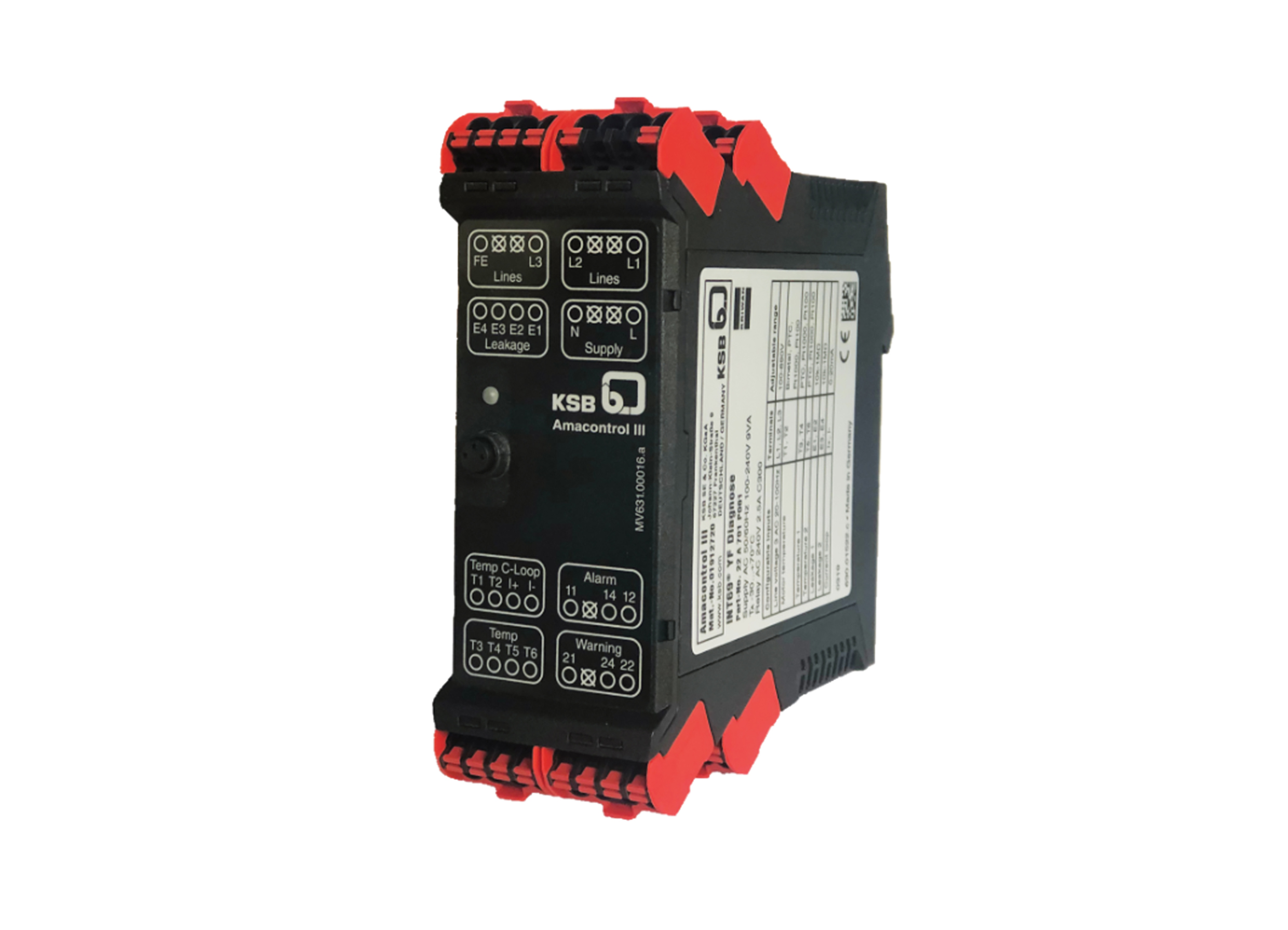 The KSB Group has recently launched its Amacontrol III module which offers protection and monitoring for pumps and subermersible mixers in water and wastewater applications.
The Amacontrol III device monitors the phase sequence and detects any phase failures, or any overvoltage/undervoltage or voltage asymmetry that may occur. It can also monitor temperature sensors, has two conductance sensors for leakage monitoring and a 4-20 mA vibration signal. Additional functions include logging the frequency of starts, recording the number of operating hours and detecting failures of connected sensors.
A fault relay and warning relay ensure the units can be stopped or a warning is emitted. The integrated diagnosis function provides operating data, fault lists, a fault counter, information on operating periods, start/stop cycles, current measurement values and a detailed fault analysis for the most recent fault (all measured values within a pre-defined time frame). This makes it possible to control the monitored units via an app on a smartphone or tablet computer and evaluate the data supplied by the protection module. The data can also be sent to an existing data recording system or to the Cloud for evaluation there.