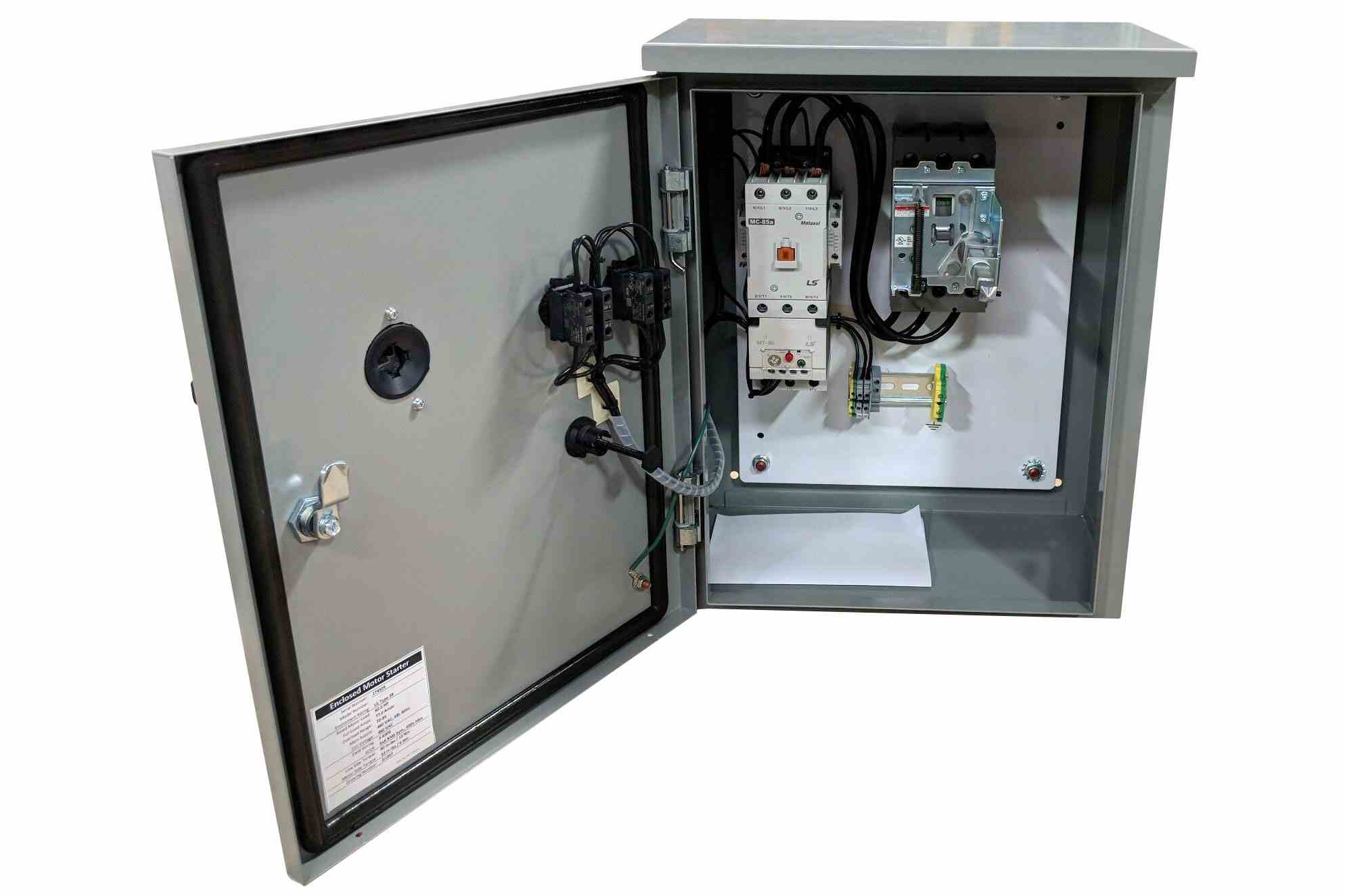 Texas-based Larson Electronics has released a 2HP sewage and wastewater pump motor combination starter that is compatible with 230V AC.
This unit comes equipped with push-button controls and HOA selector controls. The direct-on-line (across the line) motor starter is designed for effective motor control, operation and protection at sites that process industrial liquids.
The PNL-ATL-SPS-3P-230V-2HP-CB-N3R-15021 sewage and wastewater pump motor combination starter operates on 230V AC and a maximum of 6.8 amps. It uses a circuit breaker as a primary disconnect that provides circuit/overload protection and is equipped with a 3-position hand/off/auto (HOA) switch. It also features start/stop momentary and reset push buttons with the ability to padlock the door and disconnect switch for added security.
Larson Electronics' across-the-line combination motor starter is protected by a fully gasketed NEMA 3R enclosure allowing the unit to be used safely in indoor and outdoor locations. The unit is compatible with both surface and wall mounting configurations. Suitable applications include sewage and wastewater pumps, industrial motor controls and condition monitoring.