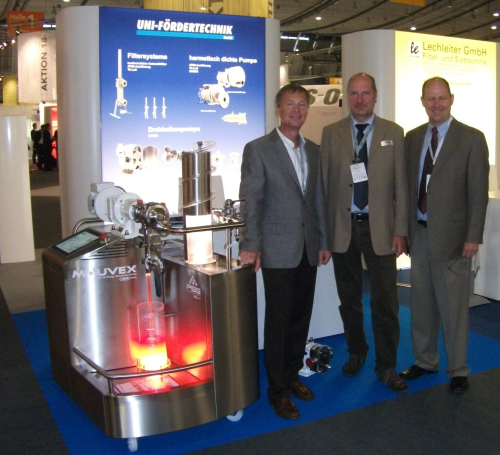 Video: How a Mouvex eccentric disc pump helped one US-based food processor reduce waste by 86%. Mouvex, part of Dover Corporation's Pump Solutions Group (PSG), specialises in positive displacement pumps for the food and drink industry.
Product recovery
The term product recovery refers to the high utilisation (or yield) of product or ingredient, substantially eliminating waste that would otherwise remain in suction or discharge process lines during changeovers or at the end of production runs.
Mouvex's Product Recovery Demo Unit features an SLS Series pump. These pumps deliver high product recovery rates because they produce higher suction and discharge pressures needed to clear lines.
"Product loss is often treated as nothing more than an acceptable 'cost of doing business' in food and beverage manufacture," explains Wallace Wittkoff, PSG Director Global Segment, Hygienic.
"However, our Mouvex Eccentric Disc Pumps, when used in product recovery applications, have been proven to recover product from transfer lines at typical rates of 70% to 80% or more. This can equate to literally tens of thousands of dollars of savings per pump."