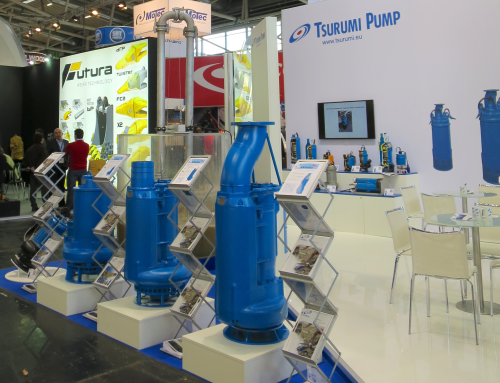 Tsurumi says the LH is now listed as the strongest submersible pump in its European supply range. It scores top points with a maximum head of 216 m. This means it pumps from the base to above the platform on Berlin's television tower.
Tsurumi's new flagship is a prominent sight with a dry weight of 1.3 tonnes and a 1.8 m construction height. With its 110 KW motor, the LH is used in applications where large distances have to be covered. The water is allowed to contain sediments with up to 8 mm particle diameter. This means that one pump is enough in places where several used to be needed.
KSB says the new KRSU822 turns up the power even more if a really thick liquid needs to be pumped: after all, the clear passage of 56 mm makes it the pump of choice for applications with heavy media such as sludge, sandy water or bentonite.
According to Tsurumi, there have been numerous improvements to the rest of the product range, which includes around 250 pump models for industrial water, drainage water and sewage.