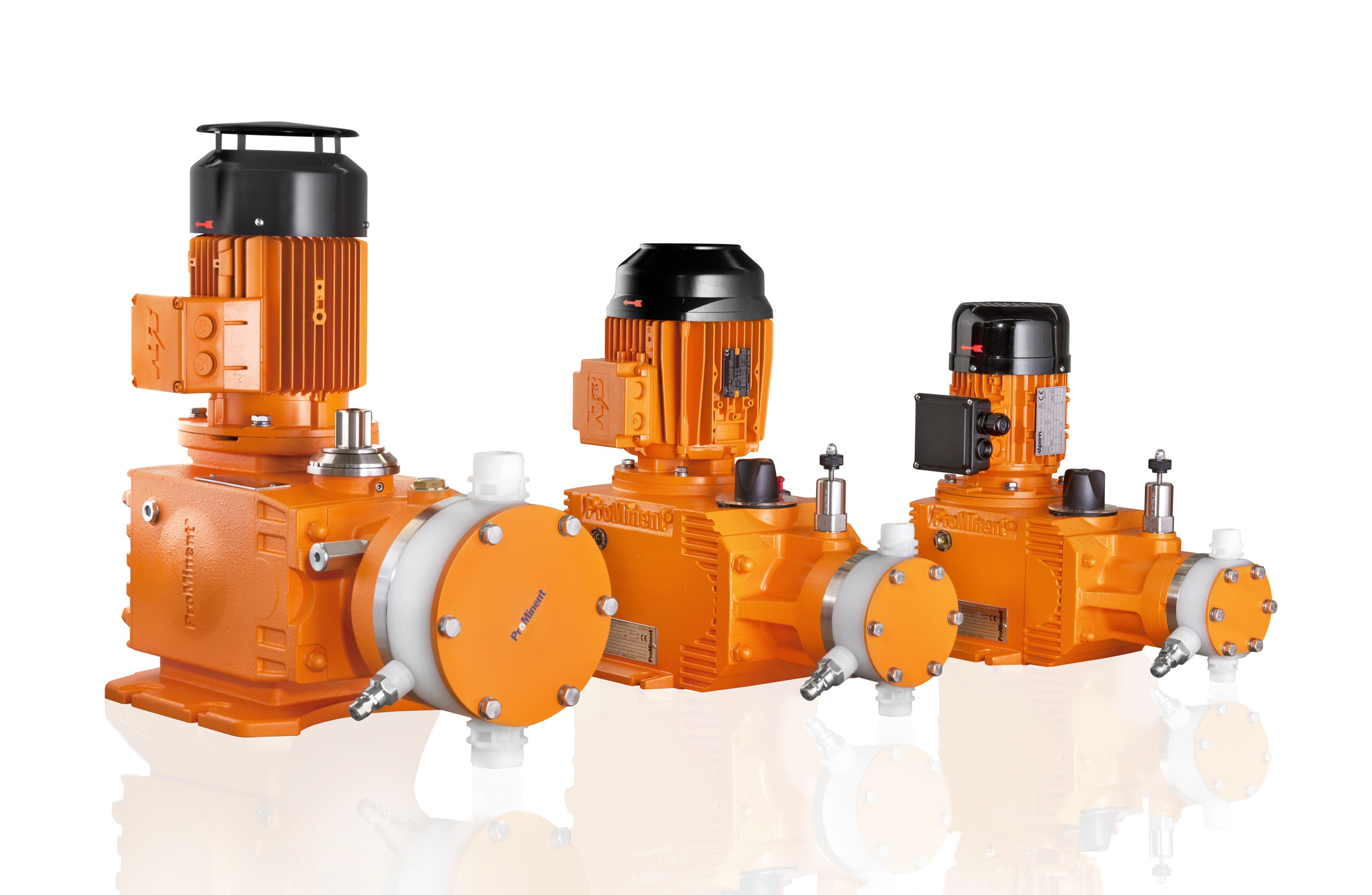 German manufacturer of liquid metering systems, ProMinent, has been exhibiting its improved range of Hydro hydraulic diaphragm metering pumps at ACHEMA.
The range of process pumps from ProMinent includes the Hydro 2, Hydro 3 and Hydro 4, offering a product range with stroke lengths of 15 mm or 20 mm, covering outputs from 3 to 1,450 l/h at 100 to 7 bar.
The Hydro 4 model offers a delivery capacity of 200 l/h at 40 bar as a single-head pump and is capable of delivery capacities up to 400 l/h at 40 bar as a twin-head pump.  Its application range has been increased from 25 to 40 bar and the range delivers a stable metering performance up to 1,400 l/h with a high repeat accuracy of ±1 %.
All pump types are equipped with a fixed-setting pressure relief valve that is integrated in the hydraulics and a multi-layer diaphragm with a diaphragm rupture warning system.
The company says the modular design of the Hydro range offers a high degree of flexibility. The pumps can be used as single-head and twin-head versions and for a multi-pump system, the pumps can also be equipped with up to four metering units. Each of the metering units can be operated with different delivery capacities.
The pumps are also available for use in ATEX Zones 1 and 2 and all Hydro models are designed in accordance with API 675.