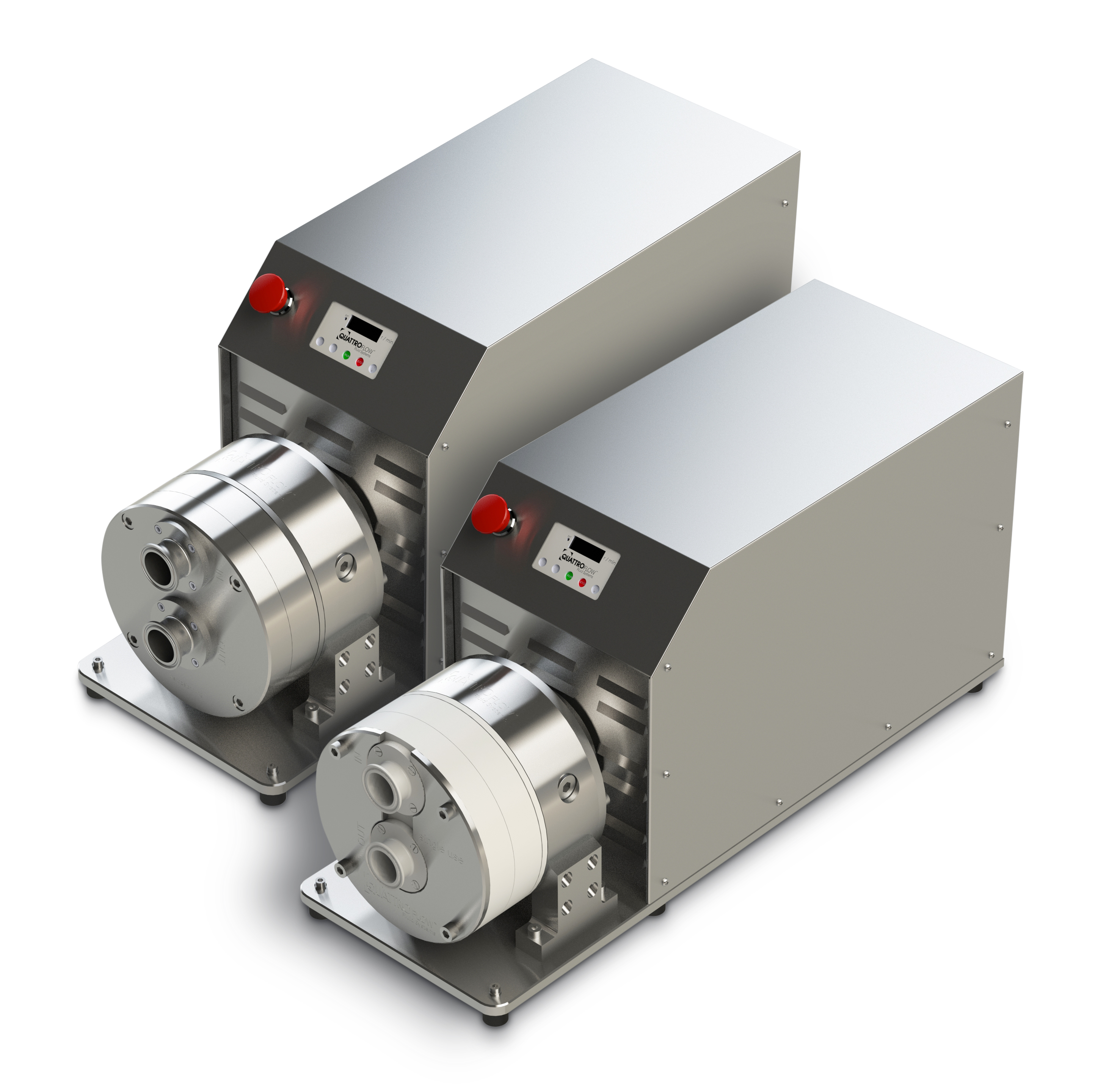 Quattroflow, part of PSG, a Dover company and manufacturer of positive displacement quaternary diaphragm pumps, will be featuring its new products for the pharmaceutical and biotech industry at INTERPHEX 2019.
INTERPHEX will take place from 2-4 April at the Javits Center in New York and Quattroflow will showcase its QF4400HT, designed for biotech applications, the QF1200HT, a compact version of the QF1200 and the EZ-Set pump chamber replacing system.
The QF4400HT has a high turndown ratio and the ability to accurately control flow rates, which makes it suitable for biotech applications. It has a space-saving design with the pump chamber, pump drive, motor and control box all integrated into one unit. The pump is suitable for applications that require a smaller pump that offers a wide flow range – from 50–5,000 lph (.22-22 gpm).
The Quattroflow EZ-Set pump chamber replacing system will also be on display. It incorporates a new pressure plate and allows users to replace a single-use pump chamber in 30 seconds by hand without the use of special tools or torque wrenches.
The Quattroflow team will be at Booth 2253 at INTERPHEX, alongside its sister PSG brands, Wilden and Almatech.