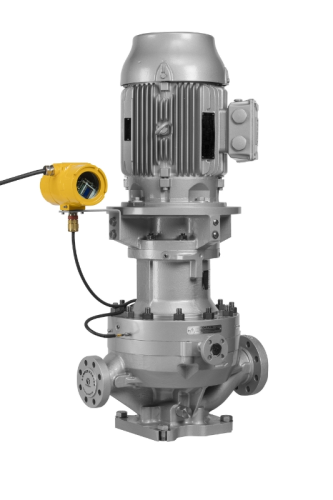 Sundyne provided six vertical and two horizontal API 685 pumps to directly replace old sealed units handling stripper reflux and debutanizer reflux applications.
Each pump features the Sundyne VapourView Pump Protection System to protect the pump from damage that can occur due to incorrect priming, venting or cavitation; as well as the Sundyne ZeroLoss high efficiency, non-metallic containment shell, which reduces operational costs by improving the pump's resistance to adverse operating conditions.
The Sundyne GSPV API 685 sealless magnetic drive vertical pump, featuring the VapourView Pump Protection System.