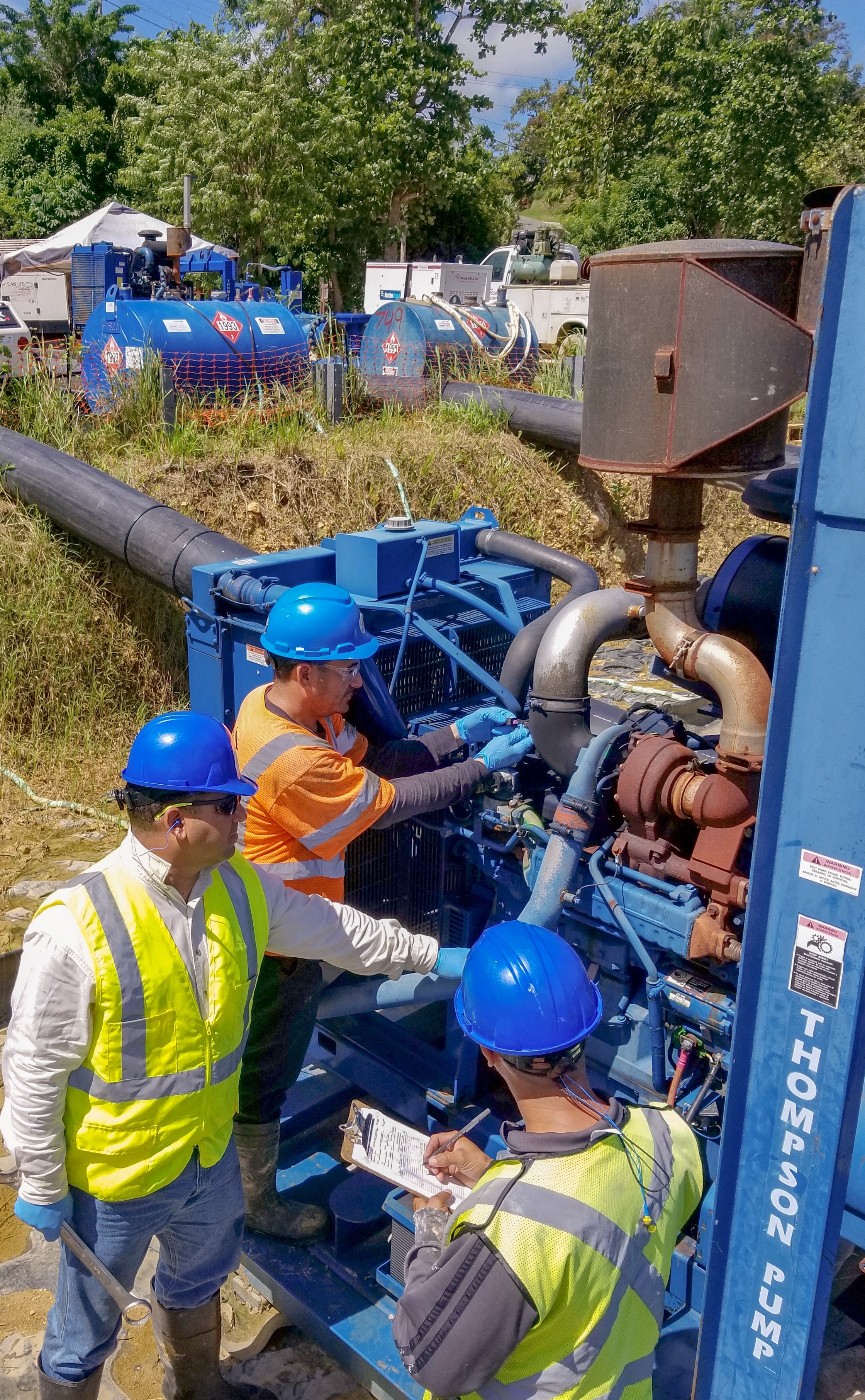 One year on from the catastrophic damage caused by Hurricane Maria, Thompson Pump and its employees are still on the island helping citizens recover from the aftermath of the worst storm in the country's history and providing safe drinking water to 250,000 people every day.
More than 65 Thompson employees have assisted with the crisis, either on the ground in Puerto Rico or in supporting roles back in the US, providing ongoing maintenance and pump operation assistance.
Thompson Pump national sales manager, Bobby Zitzka, said, "Our pumps are running around the clock, seven days a week – just as they have been since last October, and we typically still have at least eight people on the ground in Puerto Rico at any given time."
Three days after Hurricane Maria hit the island, more than 70,000 homes were evacuated when the 90-year-old Guajataca Dam spillway started to collapse. Thompson Pump was chosen by the US Army Corps of Engineers to carry out dam relief and it immediately mobilised a team of workers to travel to Puerto Rico.
As Thompson Pump began the job of lowering the dam's water level, lessening the possibility of a major flood, the US Army Corps of Engineers realised Thompson's equipment could also be used to provide drinking water for the area.
With the new task, Thompson used its first two pumps to re-route water from the Guajataca lake reservoir to a canal feeding three water treatment plants. The remaining eight pumps were used in a similar way shortly afterwards, allowing clean water to reach the community's citizens for the first time in weeks.