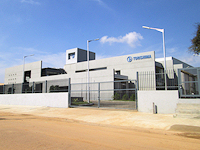 The Japanese company has received orders for nearly 300 boiler circulation pumps from India since 2007.
These highly specialised pumps play an important role in thermal power plants.
There are nearly 1000 other Torishima pumps in India. Torishima has plans to offer maintenance services for these pumps in the future and to promote energy-saving services such as improving efficiency and upgrading pump and plant performance.
www.torishima.co.jp