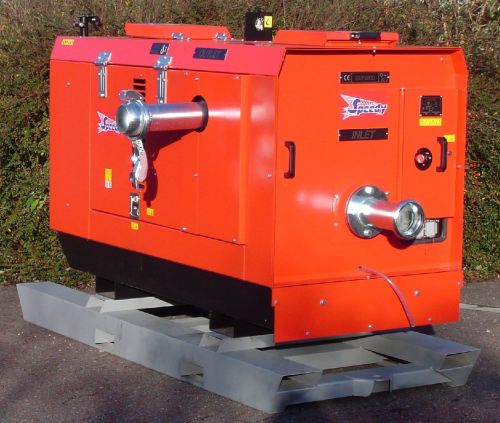 The 4 in MVSS300 and 6 in MVSS350 are new pumps in the MVSS range. The pumps feature a mechanical seal and a twin-blade impeller. Both are dry vacuum, fully self priming units. Each model has an adjustable and replaceable front wear plate and the long-run fuel tanks are fully bunded to protect against oil spills.
The self priming pumps are powered by the Perkins 403C-15G diesel engine and housed in a noise-reducing canopy, with operating sound levels recorded at 65 decibels at 7 metres.
The diaphragm and viton valves are maintenance free for up to 2,000 hours, including the need to re-fill with oil or water.
The dry vac self priming pumps from TowerLight are suitable for a range of applications, including heavy sewage, construction and civil engineering.