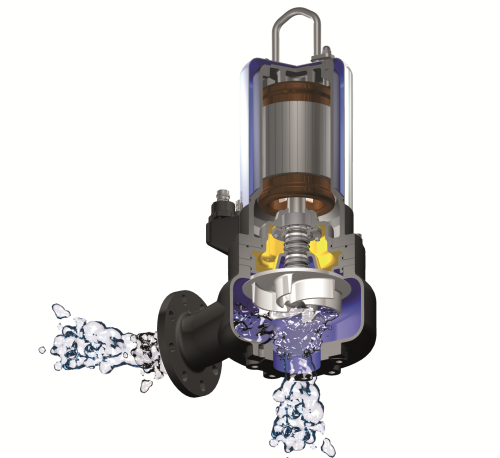 With all model variations of the new sewage line, Tsurumi will have around 500 pumps available in Europe; this is almost double the amount the supply programme has offered up to now, which mostly focused on construction dewatering. Sewage pumps and submersible aerators for preliminary biological purification have been on offer for a long time, however, the latest expansion will turn the Japanese manufacturer into a full-range provider in Europe.
The smallest sewage pump has a 150 Watt motor power, and the largest has a thousand times more with 160 kW. Therefore the strongest submersible pump now comes from Tsurumi's sewage department and no longer from the construction industry.
As an example of its extended programme, Tsurumi will shows sewage pumps from the new BY-series with open and closed channel impellers, the UY-series with vortex impeller as well as shredder pumps (grinders) as a supplement to the C-series. The new product programme will be introduced for the first time at the IFAT and will be gradually available by the beginning of 2017.