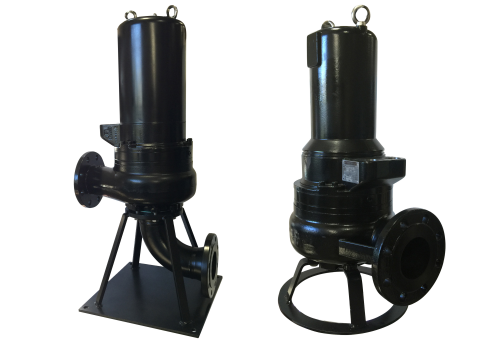 The new X Series pumps will provide explosion proof versions of Tsurumi's B, BZ, U and UZ series sewage and wastewater submersible pumps. Available in BYX, BZYX, UYX and UZYX series, the pumps will expand Tsurumi's product offering for applications that require an FM Approved pump, such as municipal sewage lift stations, landfills, industrial waste water cleaning and agricultural wastewater cleaning, among others. In total, 87 models will be added to the line.
"The explosion proof pumps are designed to contain any spark that could ignite methane or other flammable gas in the ambient area surrounding the pump," explains Mike Klimes, application engineer at Tsurumi.
"Tsurumi is eager to offer the increased safety benefits to our customers and expand into FM Approval required applications." The first of the company's FM Approved pumps, the explosion proof pumps will be available in freestanding, guide rail and dry pit applications. These submersible sewage and wastewater pumps are designed to meet the Class 1, Div 1, Group C&D explosion proof specs required for most municipal spec bids.
The new pump range will be available in early 2016 through Tsurumi America's sewage and wastewater distribution network.