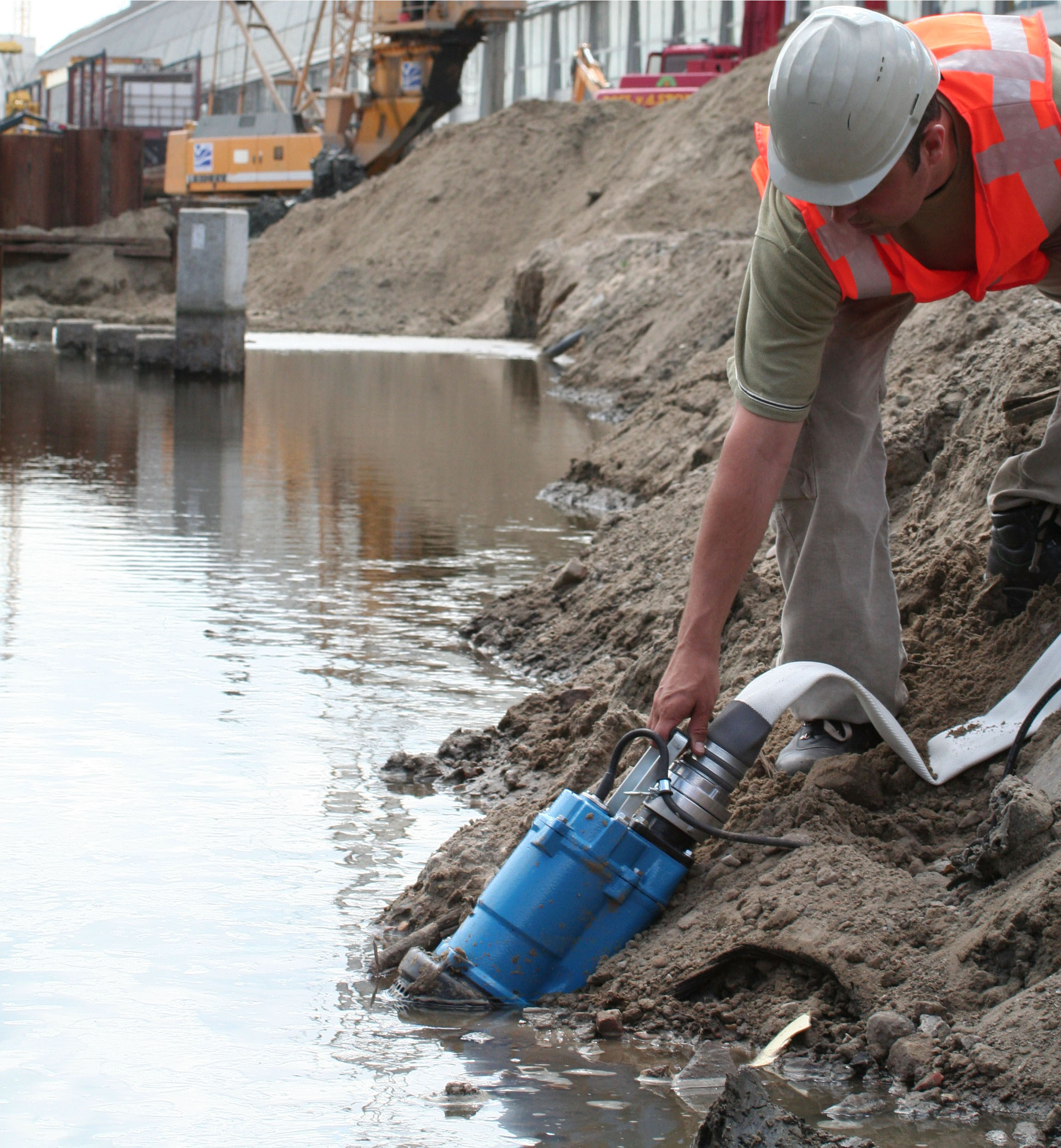 Japanese pump manufacturer Tsurumi will be presenting two new models of pumps for the construction and mining industry at bauma 2019, which will take place in Munich from 8-14 April.
The new pumps are the  KTZ415 and KTZ615, part of the KTZ series of drainage pumps that now comprises 15 models. With a motor output of 15 kW, the aggregate achieves up to 2800 l/min with discharge heads of almost 40 m. In contrast, the 415 model with the same motor pumps 2000 litres but up to a maximum height of 55 m.
Both submersible pumps can cope with sandy water, groundwater and rainwater. The water may also contain stones with grain diameters of up to 12 mm. The pumps are pressure-resistant to a submersion depth of 25 m and have a pressure port with a diameter of four inches on the model 415 and/or six inches on the model 615 on the outside thread.
Tsurumi will be displaying many other pump models for structural and civil engineering projects and there will be exhibits of cutaway pump models and live wet applications.
The Tsurumi team will be in Hall A6 at Stand 338.