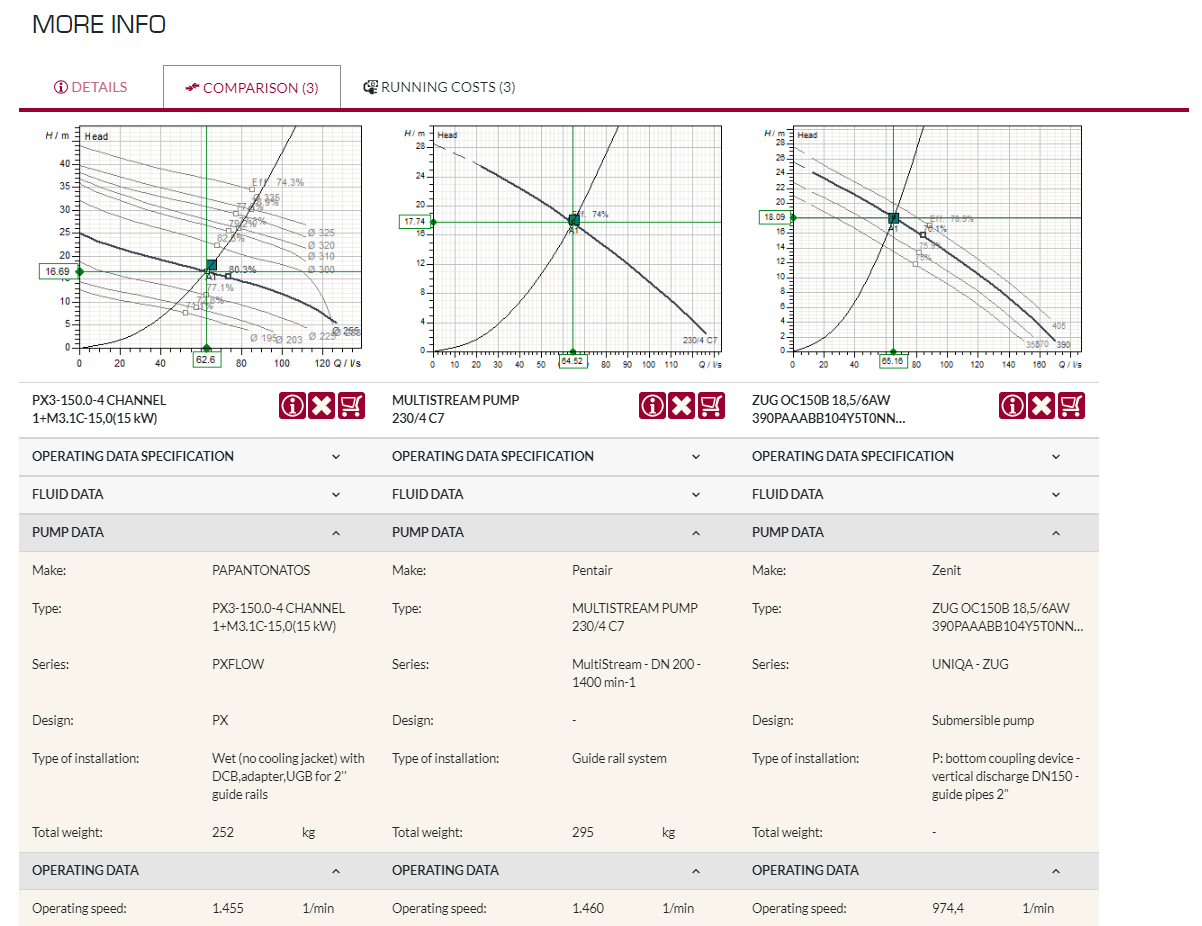 Products from two further pump manufacturers, Papantonatos and Pentair, are now available on the pump selection tool on the impeller.net internet platform from VSX Vogel Software, extending the portfolio of pumps and lifting units for sewage technology and drainage, water supply and irrigation.
The PumpSelector tool brings buyers, manufacturers and sellers together. Interested parties enter operating data and keywords for the application or the design and are shown suitable pumps according to their specifications, which can be sorted and filtered according to various criteria.
The user then selects available options in the configuration and the tool offers direct comparison of pump models. When the correct pump is chosen, the system checks whether the product is available and, if necessary, the product can be ordered immediately.
Papantonatos extends the available range to submersible pumps, including wastewater pumps, construction pumps for corrosive and abrasive applications as well as borehole pumps for raw water supply, irrigation systems, groundwater lowering and pressure boosting.
Pentair Jung Pumpen's sewage and drainage pumps as well as Pentair Sta-Rite's freshwater pumps are also now available.
The impeller.net PumpSelector can be accessed here.