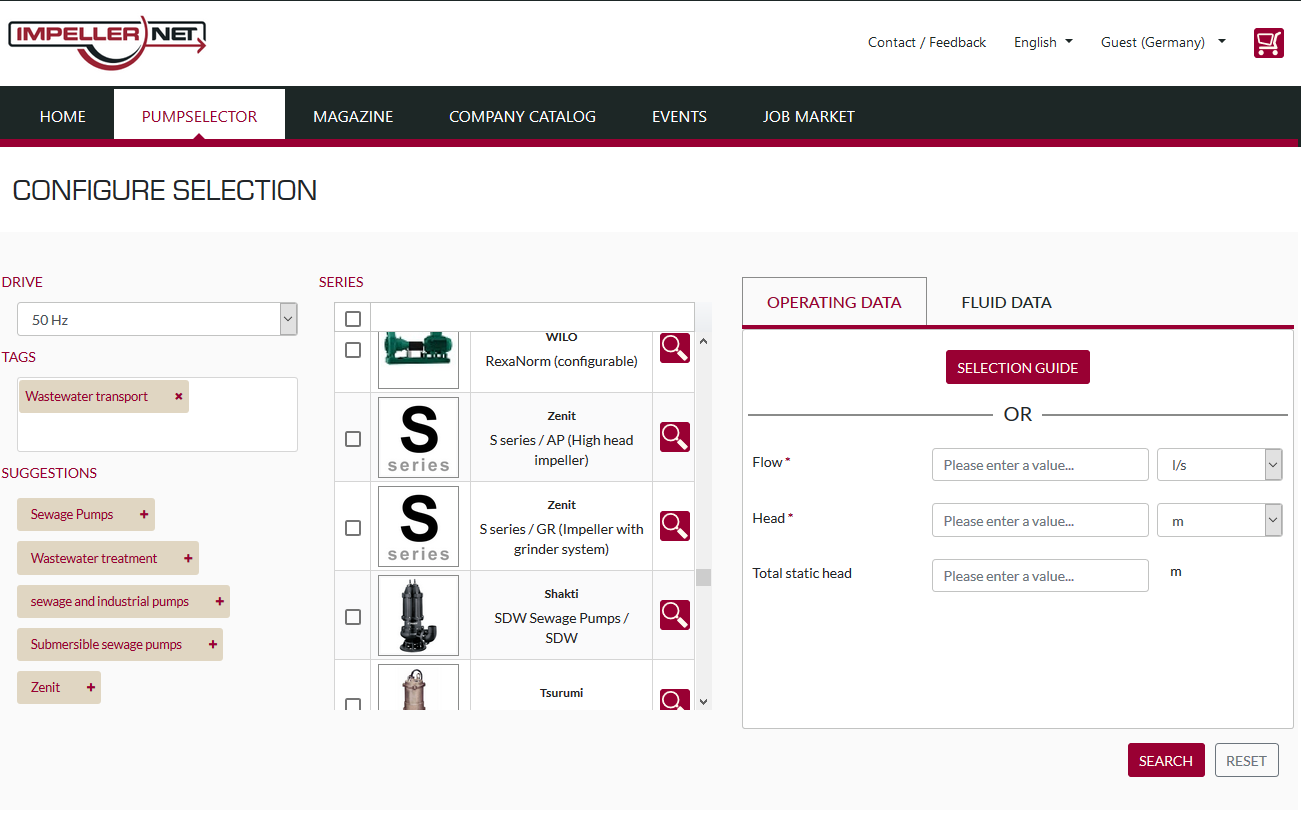 VSX Vogel Software recently launched its new revised platform, impeller.net, which brings buyers, manufacturers and sellers together allowing cross-manufacturer selection of centrifugal pumps.
The open platform directly accesses the manufacturers' data via an interface and offers users all information clearly arranged on a single website. They enter the operating data and keywords for the area of application or the design and are shown suitable pumps according to their specifications. These are sorted and filtered according to various criteria and allow comparison of different pump models.
Once the right pump has been found, the system immediately checks whether the product is available in one of the connected web shops and an order can be placed immediately.
The platform provides an additional sales channel for manufacturers and the direct web service integration eliminates the need for additional data maintenance. Retailers sonly have to maintain price information without the need to update technical data.
Jens-Uwe Vogel, managing director of VSX Vogel Software said the company believes it can revolutionise pump distribution by providing an open platform for both manufacturers and sellers.