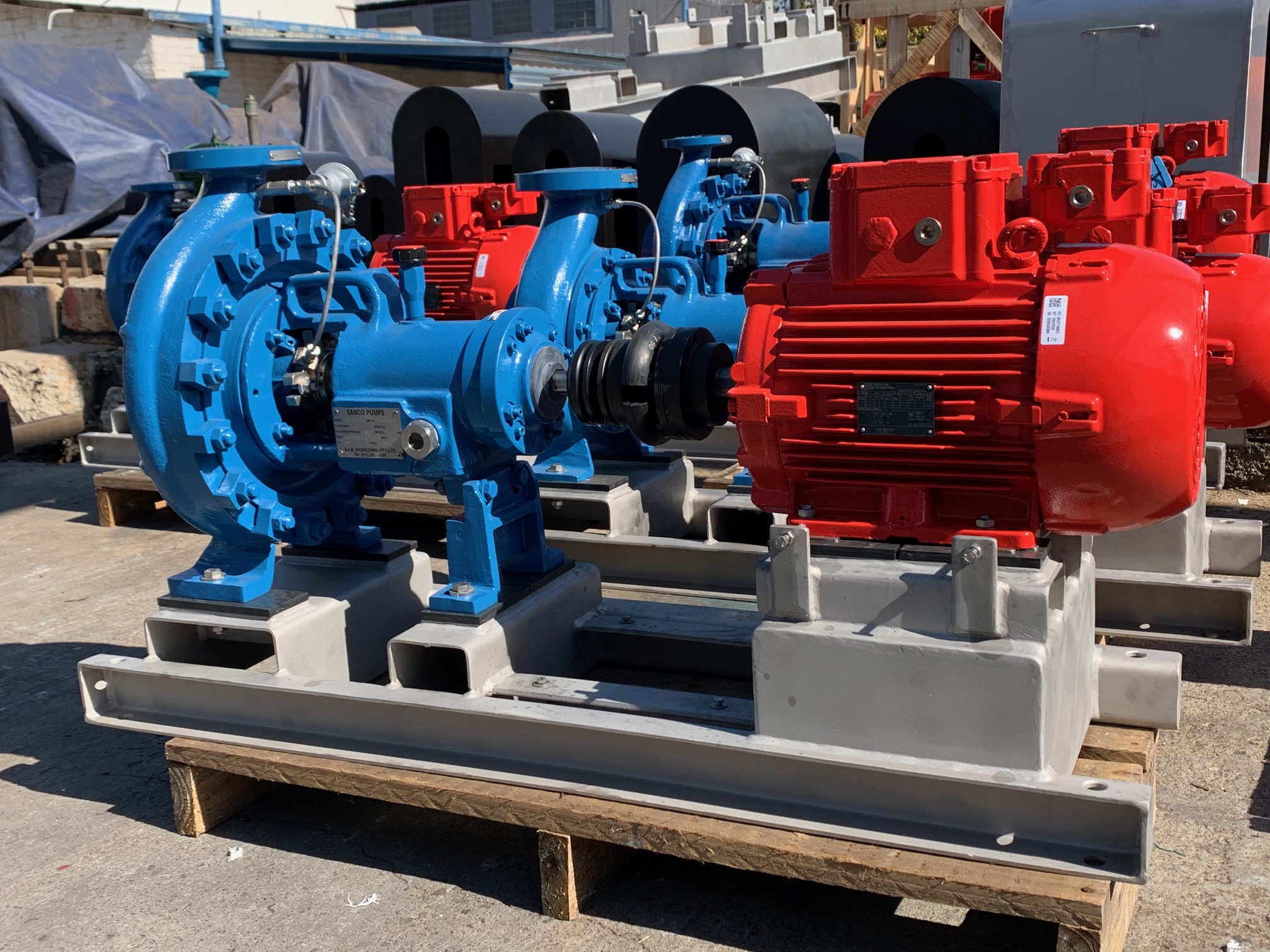 An engineered polymer, Vesconite, traditionally used for bearings, has been installed by SAM Engineering on base plates where its centrifugal pumps are mounted, reducing fire risks on solvent extraction (SX) plants, which are used in copper processing.
The motors are flame proof and ATEX certified, so not required to isolate against stray current from the motor as all motors are fitted with earth studs. Instead, the Vesconite pads isolate the pumps against stray current that travels in the copper solution or other equipment in SX plants.
Like many polymers, Vesconite is a good insulator. What makes it different from other polymers is that it is dimensionally stable and does not absorb water. Importantly, it handles high static load without deformation, and this is critical for heavy SX pumps.
The 400 kW motor coupled to the SAM pump supplied to SX plants typically weighs 3,500 kg, and pumps 2,000–2,500 m3/hour to a head of 40–45 m. Each pump is mounted on to three Vesconite isolation pads that are located, in turn, on a stainless-steel base.