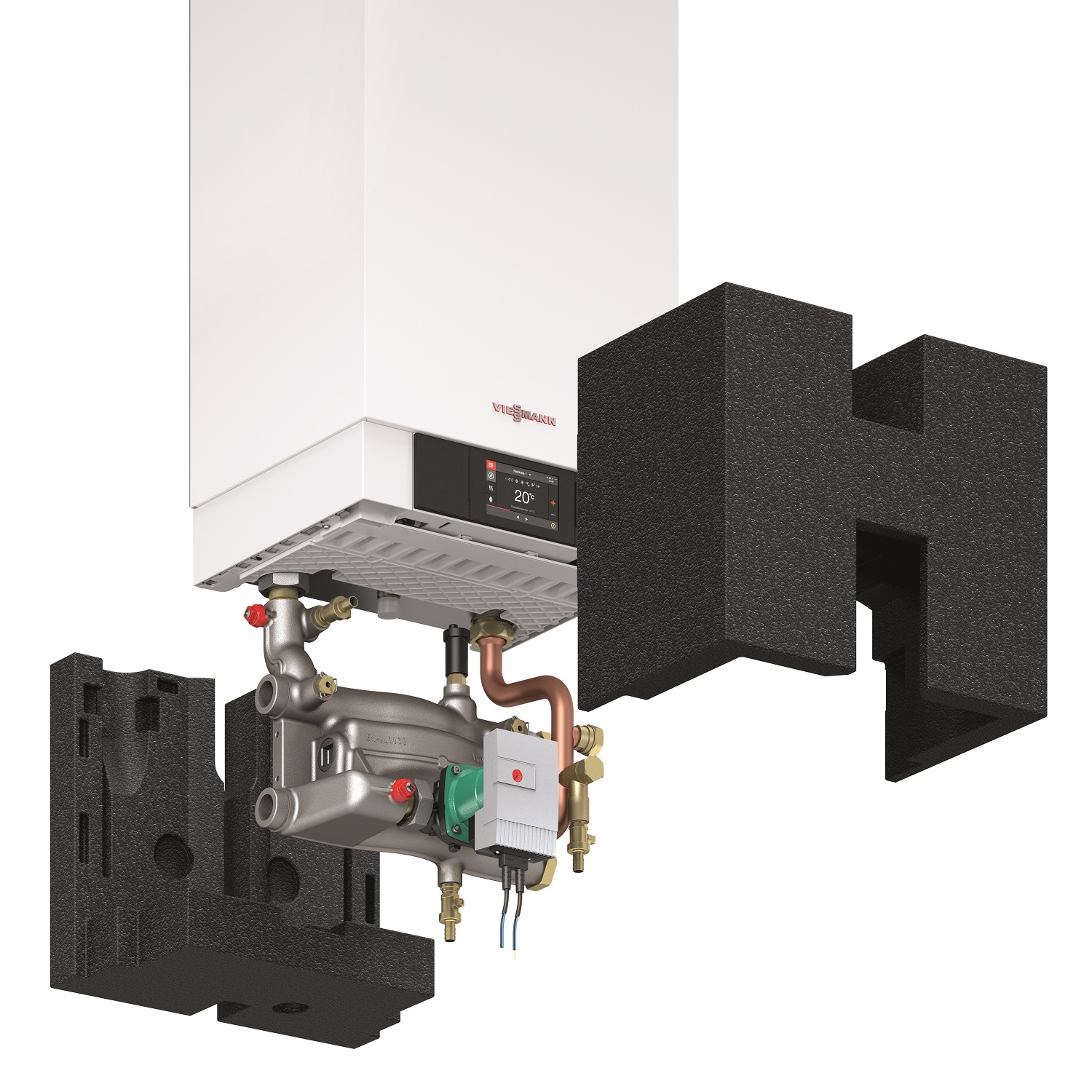 Viessmann has announced the introduction of a boiler pump connection set which has a built-in low loss header, eliminating the need for a separate low loss header and connecting pipework for its Vitodens 200-W commercial wall boiler (49 to 150 kW).
The new combined connection set is designed to make installation straightforward as it is only necessary to fit the wall-mounted boiler and the pump-header unit. The flow and return connection can be on either the left- or right-hand side.
The low loss header increases operational efficiency by acting as a hydraulic separator, decoupling the boiler and system circuits from each other. This is necessary if a greater flow rate is required for the heating system than the boiler. The low loss header also helps eliminate debris from the heating system, reducing pump flow noise.  
The secondary heating circuit is offered with Viessmann divicon pump stations or with a separate circulating pump which should be sized on-site. Viessmann continues to also offer the previous, standard connection system with a separate low loss header, and a light connection set without a low loss header for systems with a plate heat exchanger.