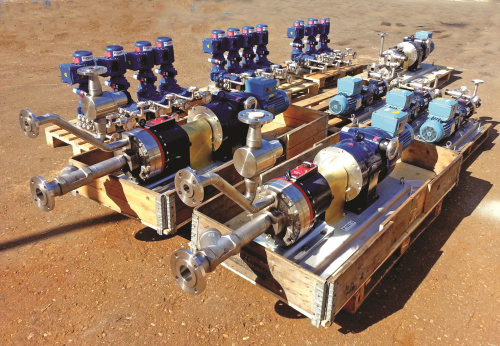 The order comprised ATEX approved pump and motor sets along with mechanical speed variators, pressure relief valves and pulsation dampeners.
Seven different pump models were required for flows up to 4600 litres per hour and pressures up to 63 bar and. All the pumps are driven by GOST certified motors.
"Most of the pumps supplied meet or exceed the metering performance requirements of API 675," said Paul Davis, Wanner International managing director. "And the fact that Hydra-Cell pumps showed the lowest projected Life Cycle Costs (LCC) contributed greatly to gaining the business."
Hydra-Cell pumps have no dynamic seals and can therefore provide 100% containment of the pumped liquid, which is critical in many refinery applications.
"Working closely with Pump Union LLC, our Russian distributor, we were also able to meet all the technical requirements," added Davis. "That we were able to supply literature and documentation in theRussian language also gave the customer confidence."