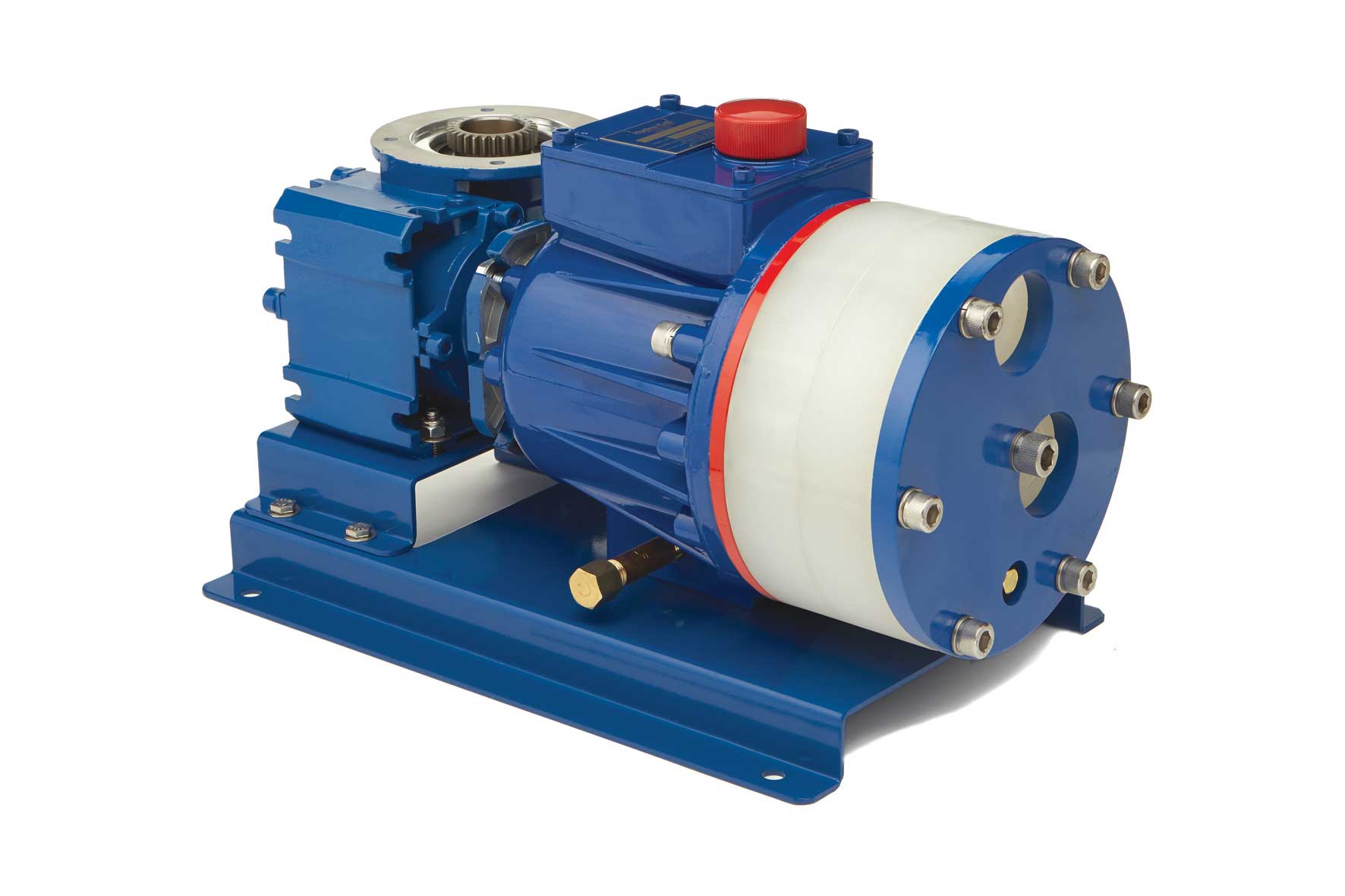 Wanner International has made substantial improvements to its Hydra-Cell model P400 pumps, used for metering applications in chemical processing plants.
The pumps aid priming for low-speed operation and improve performance when pumping gaseous fluids such as hypochlorite solutions. There have been geometry changes to the diaphragm pocket valve plate, reducing  the diaphragm pocket by 30%.  In addition, the valve port through-holes have been reduced by 6% to increase fluid velocity through the valve plate.
This Hydra-Cell P400 with a reduced pocket valve plate has a flow capacity of 766 l/hr (202.36 US gal/hr) and a maximum pressure of 69 bar (1000 psi) for metallic pump heads and  24 bar (350 psi) for non-metallic pump heads. Wanner says that the seal-less design of Hydra-Cell means that there are no dynamic or mechanical seals, cups, or packing to leak, wear, or replace.
Spring-loaded, disk check valves, combine with the seal-less design to enable model P400 pumps to handle viscous fluids and abrasive particulates up to 500 microns in size. These pumps can also run dry indefinitely without damage to the pump.