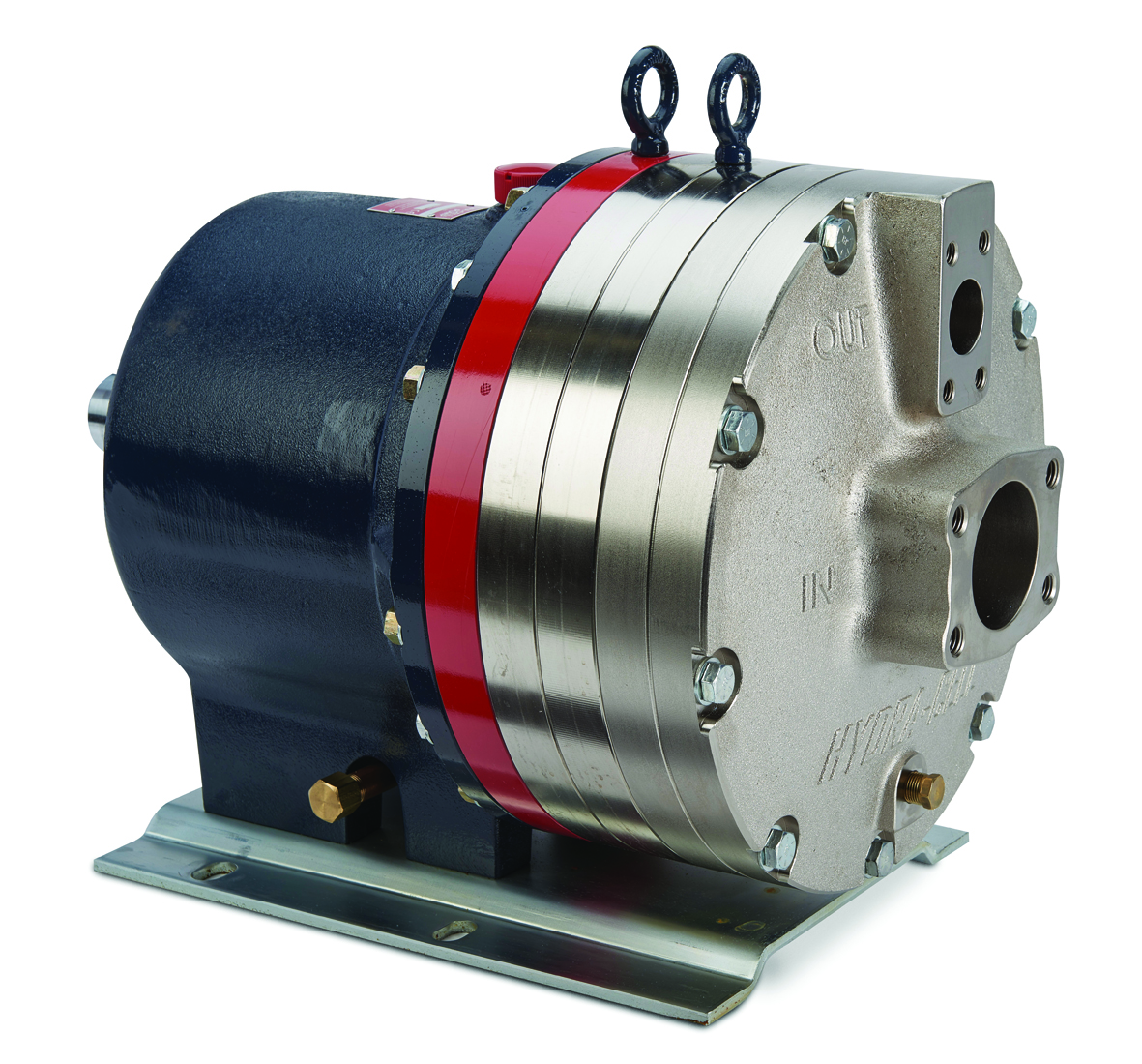 Pump designer and manufacturer, Wanner International, has introduced its Hydra-CellG66, extending the company's seal-less, packing-free range.
The new positive displacement, multiple diaphragm pump is capable of flow rates up to 249 litres per minute, (65.7 US gpm) at pressures up to 48 bar (700 psi).  The pumps are available with a choice of pump head materials which makes them suitable for a wide range of liquids, including water, acids, caustics, freons, ammonia solutions, resins, glues and adhesives and NGLs – butane and propane.  
The G66 is also capable of pumping slurries across the full spectrum of viscosities and liquids at temperatures up to 100ºC. The seal-less design and horizontal disk check valves enable the Hydra-Cell G66 to handle abrasives and particulates commonly found in recycled liquids that might damage or destroy other pumps.
With its Diaphragm Position Control (DPC) protecting the diaphragms, the Hydra-Cell G66 can tolerate challenging operating conditions such as a closed inlet while still running. The pump is also able to run dry indefinitely without damage.