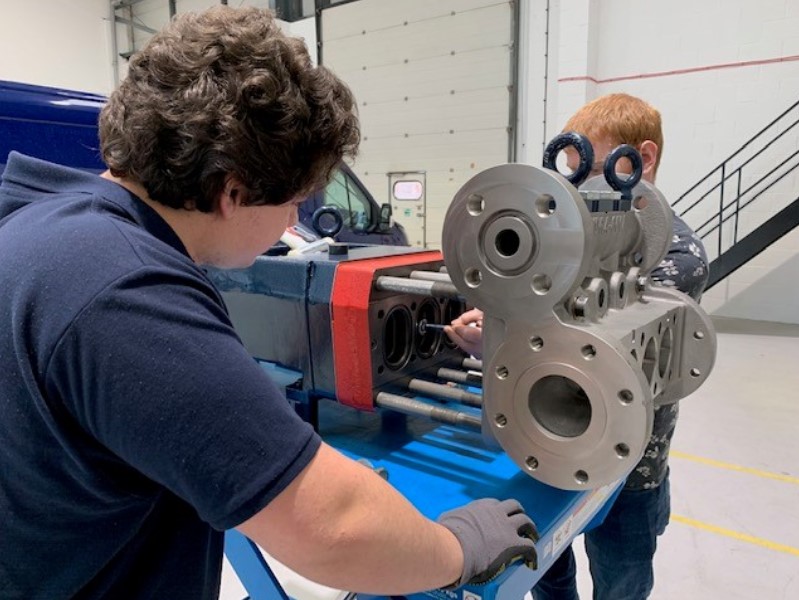 Wanner International, the manufacturer of Hydra-Cell seal-less pumps, has officially opened its new Technical Centre of Excellence at the company's UK headquarters in Hampshire.
With the purpose-built 5000 sq ft facility, Wanner International will be able to deliver enhanced services including system design and custom pump builds; performance testing; on-line and on-site witness testing; service and maintenance training; and technology demonstrations.
The UK Technical Centre of Excellence will also strengthen the company's support for customers and partners in Europe, India, Middle East, Australia, Africa and Russia and in surrounding countries including Kazakhstan, Ukraine and Azerbaijan.
"We are very pleased to have seen growth in sales, considering the tough 18 months we have all experienced," said Paul Davis, Wanner International's managing director.
"We are very proud of our pump technology; we are proud of our people, from application support engineers, customer service staff through to our network of distributors which provide local support quickly and efficiently. So, in opening our new centre of excellence we hope to be able to further enhance both the technology and service capabilities we have to offer."