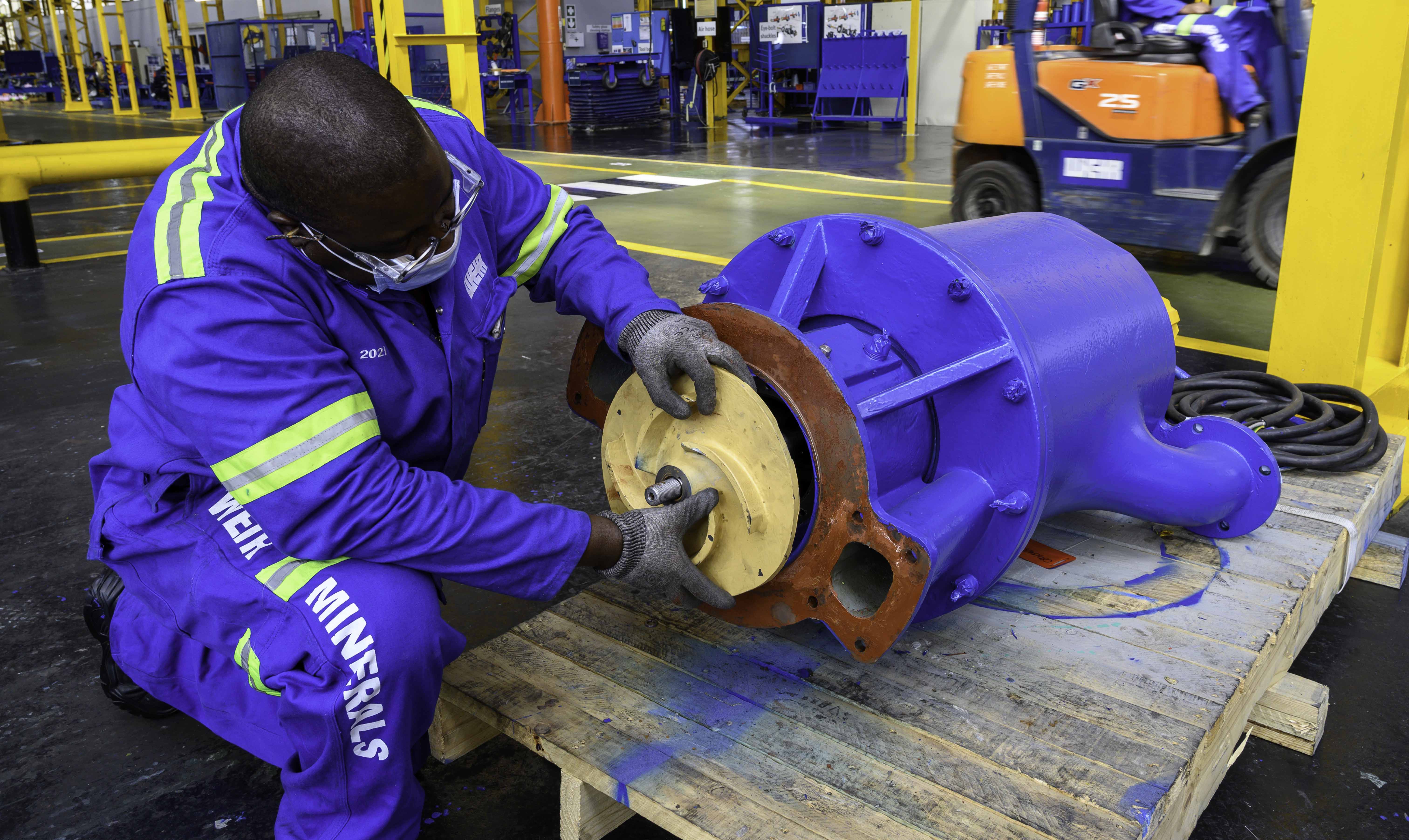 Weir Minerals Africa has released its new heavy-duty Warman SSB-A, a versatile submersible pump which combines wear resistant materials and specialist hydraulic engineering for abrasive solids' handling.
Engineered for abrasive applications and for handling solid particles, the pump's applications include mine dewatering, removing mill scale and cleaning up sumps as well as moving slurry, coal-pile run-off or dirty water with a solids content of up to 60% by volume. The pump can be moved easily between applications, so is suitable for temporary problems such as pipe bursts or leakage.
The hard-wearing design includes casting the casing, impeller and wear plates from Weir Minerals' Ultrachrome A05 high-chrome alloy, while the motor is designed for continuous and efficient operation using the pumped media to assist in dissipating heat build-up in the motor windings.
The impeller radial load is balanced out by the opposing forces created by the twin-volute discharge. This stabilises the pump during operation, allowing it to be placed in any position without the risk of oscillating. The design also optimises the life of the cantilevered shaft and its components.