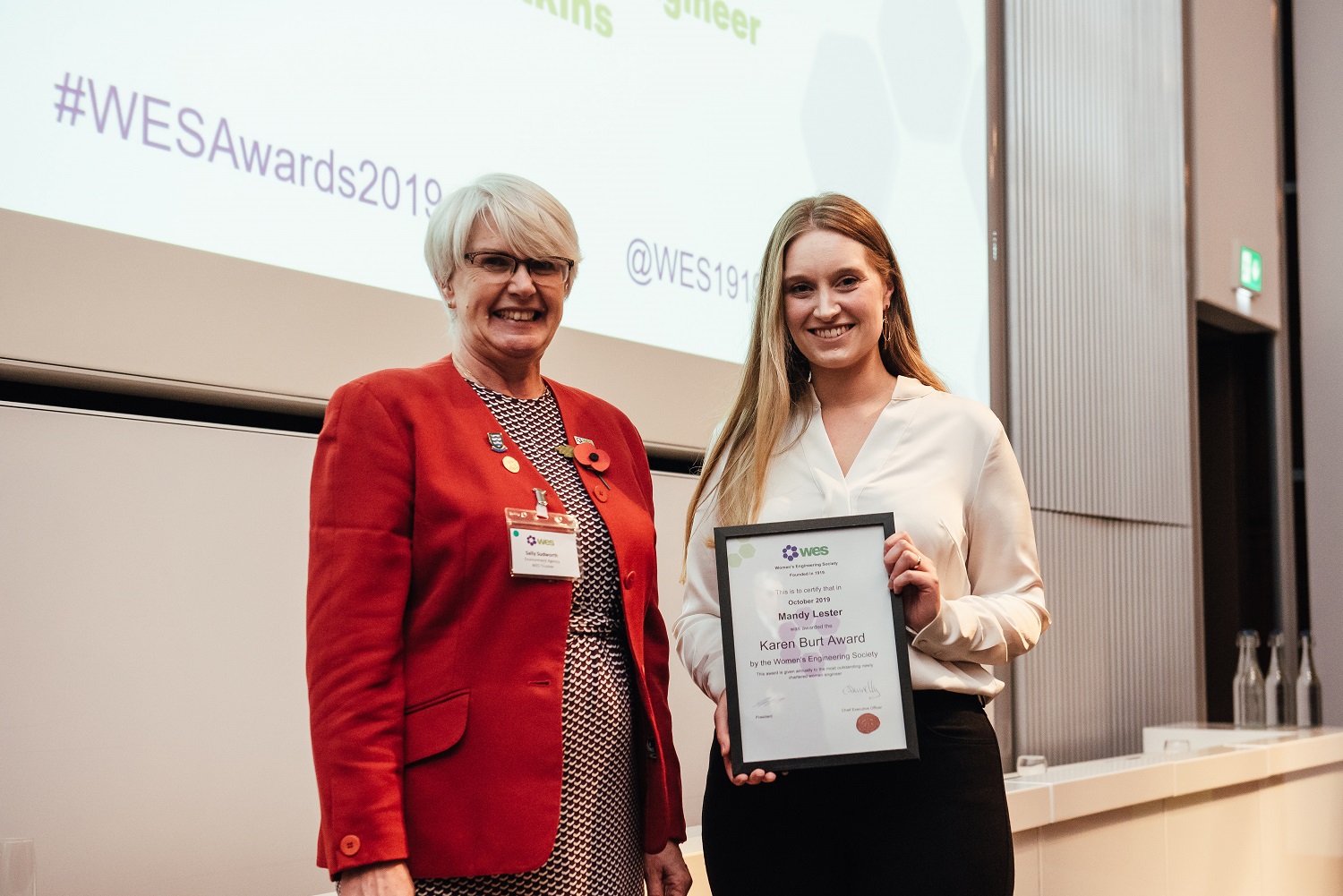 The Women's Engineering Society (WES) has selected Mandy Lester, a senior process engineer at engineering and design company, Atkins, as the winner of the Karen Burt Memorial Award 2019.
The award, now in its 21st year, is presented in recognition of the best newly chartered woman engineer. It recognises the winner's excellence and potential in the practice of engineering and highlights the importance of chartered status, as well as recognising contributions made to the promotion of the engineering profession.
Mandy was nominated by the Institution of Chemical Engineers (IChemE). Sally Sudworth, Chair of the Judges, said: "The judges were impressed with Mandy's commitment to engineering, addressing sustainability in the key area of water supply and the valuable support and mentoring in the development of others."
Mandy Lester said she was thrilled to receive the award. "I'm proud to be part of a profession that has the power to effect real, positive solutions to the dual challenges of climate change and growing populations."
The Karen Burt Award 2019 was presented to Mandy Lester on 30 October at the Caroline Haslett Lecture and WES Awards ceremony.