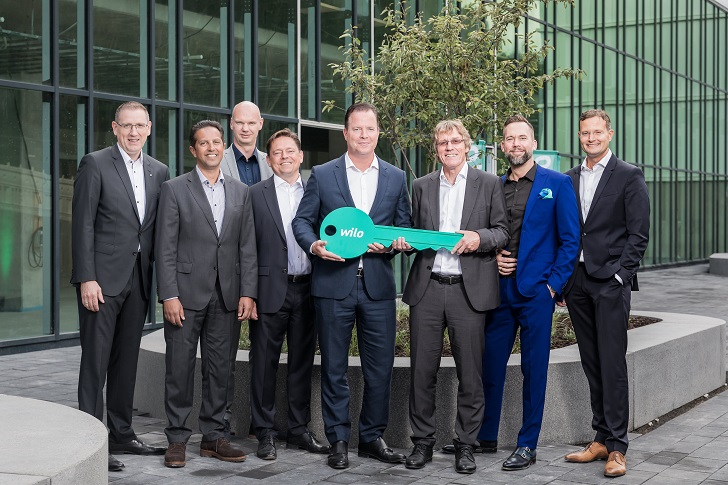 After a construction period of 36 months, Wilo Group has held a key handover ceremony for its new Smart Factory at Wilopark in Dortmund, Germany.
With the Smart Factory, the pump and pump system solutions company is opening a production and development facility with industry 4.0 standard and a gross floor area of over 55 000 m2. The building offers a state-of-the-art workplace and will be the innovations flagship for the group.
The first employees will move into their new work place in September. The new, digitalized factory will start operations in October with the first pump scheduled to come off the assembly line later that month.
The complete relocation to the Smart Factory should be finalised by the end of this year. Administrative staff will also gradually move into the new office building from the first quarter of next year.
In WiloPark, the Wilo Group is currently building a completely new headquarters in Dortmund where production, administration, product development and customer service will be brought together at a single location.
"Dortmund has been Wilo's home since the company was founded in 1872. With the completely new construction of the WiloPark on an area of over 26 football pitches, we are showing our historically grown solidarity with the city and the people who live and invest here in our future as well as in Dortmund's," said Georg Weber, Wilo's chief technology officer. "Smart production will not only crosslink machines and workstations, but as a symbol of our pioneering spirit it offers the ideal environment for creativity, future-oriented work and new ideas."
The largest construction project in the company's history has been planned for seven years.
"In view of the complexity of the project, we are delighted that we are right on schedule and on budget," said Martin Linge-Boom, head of the Wilo construction team.