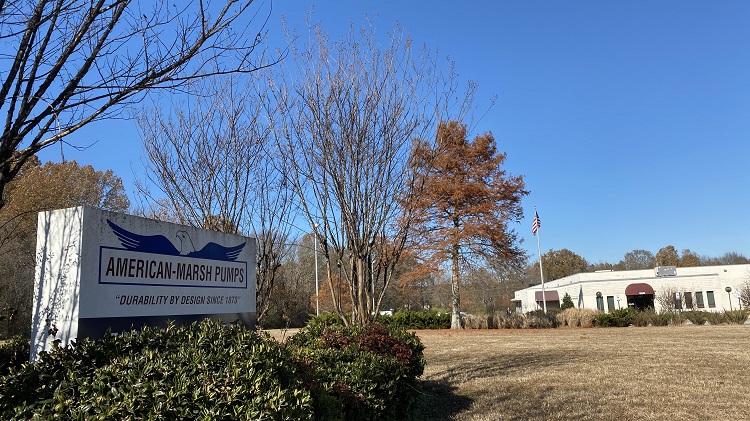 Wilo USA LLC has acquired US pump manufacturer American-Marsh Pumps.
Headquartered in Collierville, Tennessee, American-Marsh Pumps manufactures centrifugal pumps, vertical turbines and fire protection equipment. The company dates back to 1873 and currently employs 55 people.
"The acquisition of American-Marsh Pumps strengthens our strategic market position in the US, and expands the product portfolio for our customers in the water management, industry and building services segments," said Oliver Hermes, president and CEO of the Wilo Group. "This acquisition marks another important milestone in the execution of our growth strategy, following the successful acquisition and integration of the Cedarburg pump manufacturers Weil Pump & Scot Pump in 2017."
The acquired production facilities in Tennessee will enable Wilo and American-Marsh to meet customer requirements in the US market quickly and efficiently, and also to offer a wider range of products for the commercial, industrial, municipal, agricultural and fire protection markets that are manufactured in the US.
"We are excited to have American-Marsh Pumps join the Wilo USA family. Their experience and expertise aligns extremely well with our organization, and accelerates our strategy for long-term growth in the US," said Jeff Plaster, CEO of Wilo USA.