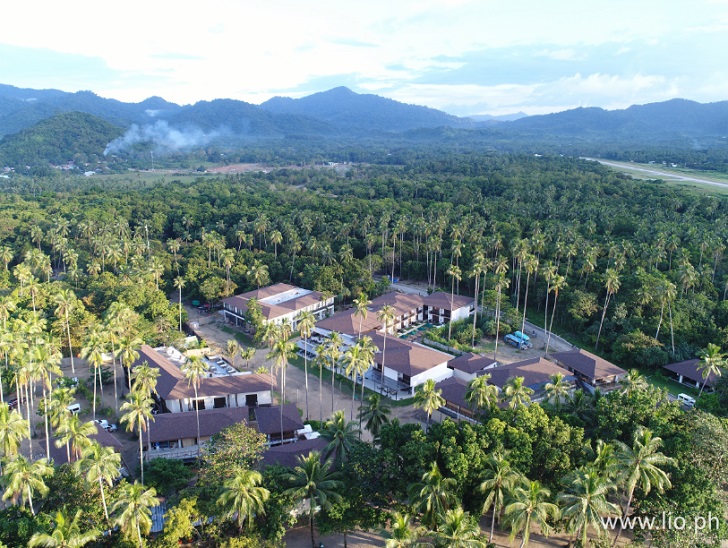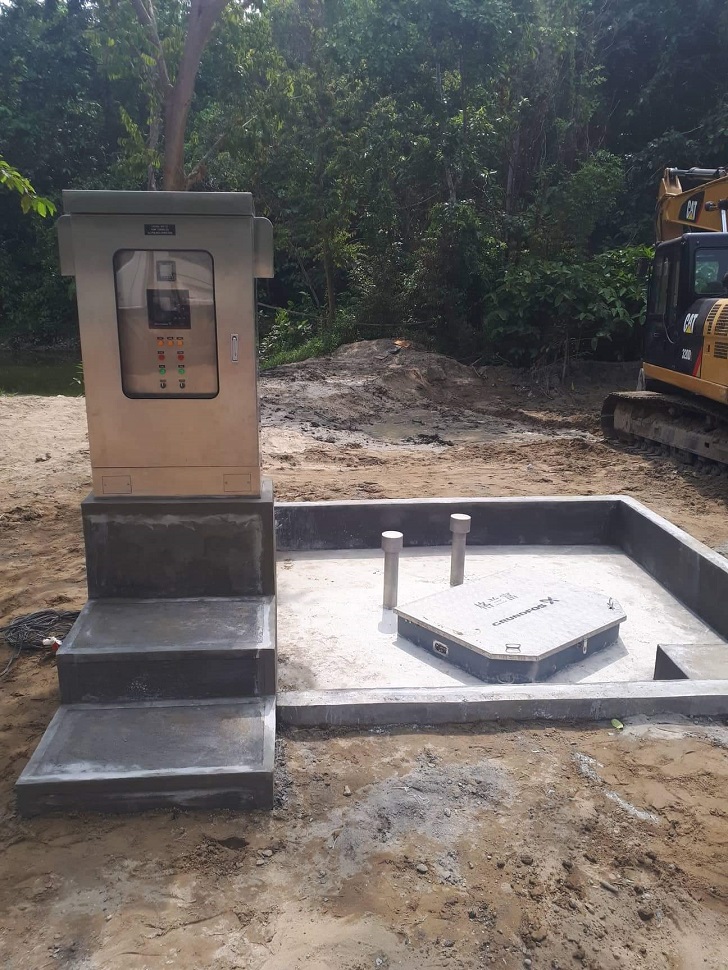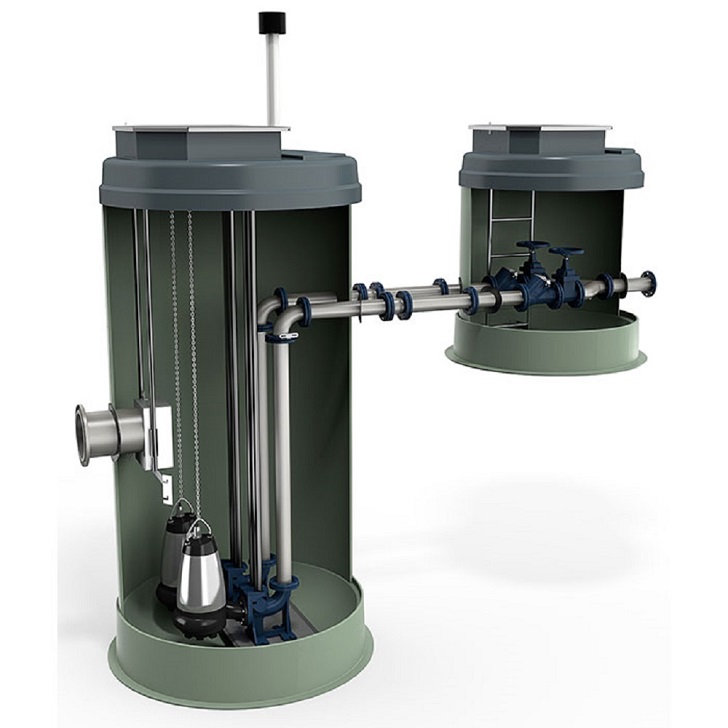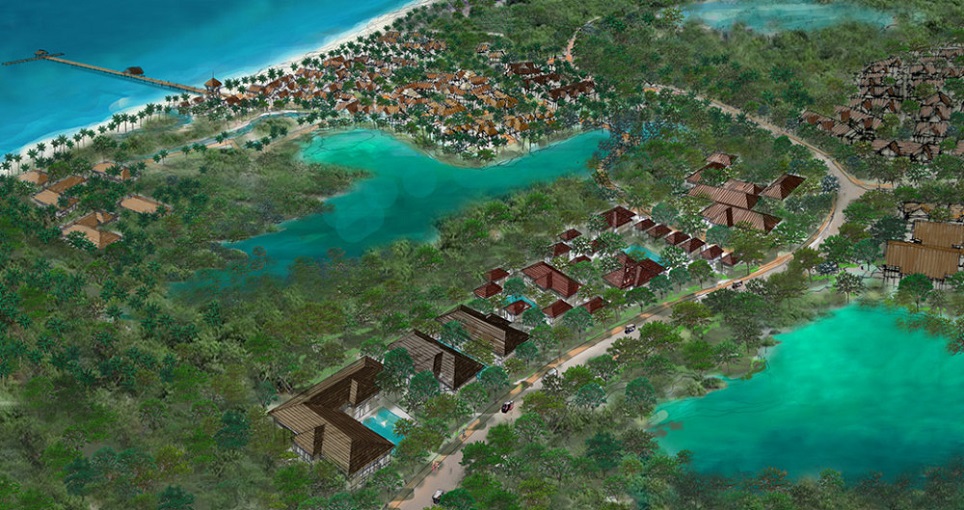 Urbanisation and industrialisation have delivered rapid prosperity to cities in Southeast Asia over the last few years. However, alongside prosperity comes many new challenges in terms of city management and planning, and one key area that must be addressed is water management.
Higher demand and an increase in waste production go hand-in-hand. The more we consume, the more waste we generate. This is steadily on the rise for many cities that are witnessing growing populations and accelerating industrialisation. Amidst this high volume of waste, there remains a significant gap between the world's processing capacity and actual treatment. On average, high-income countries treat about 70% of their wastewater, while only 8% is treated in low-income countries.
As a result, cities are no longer just concerned with intensifying competition for shared water resources. As the quantity of wastewater generated continues to climb, mismanagement of wastewater can lead to dire consequences in the form of hazardous pollution of our existing freshwater resources. In ­addition, wastewater, when handled improperly, can have adverse effects on the biological diversity of aquatic ecosystems and disrupt the fundamental integrity of our life support systems.
Urban flooding Beyond water demand and wastewater generation, cities also possess a vulnerability to another water issue and that is urban flooding. As cities see the rapid increase in concrete structures and other impermeable surfaces through urban development, the issue of water runoff as well as inadequate drainage systems directly impacts the risk of flooding.
This challenge is best exemplified by the case of the Philippines. Only 10% of wastewater is treated while 58% of the groundwater is contaminated. Metro Manila alone generates about 2 million m3 of wastewater every day. The Philippines is also one of the most vulnerable nations in the region when it comes to flooding. Torrential rains and floods plague the Philippines and grow in strength every year, with the recent notable cyclone Vongfong and the ­trop- ical storm Enteng.
Water management in cities also presents its own unique problems. In urban cities where increasingly dense populations are driving greater space constraints, water solutions need to be constructed in a way that ensures minimal disruption to their residents and existing infra- structure. 
As societal and environmental pressures have heightened over recent years, there has been a growing movement calling for responsible water management efforts around the world. The growth of urban demand for water will require new approaches to wastewater ­collect- ion and management in order to sustainably meet the needs of today's cities.
Prefabrication As countries around the world gear up to meet these new challenges, including the Philippines which aims to address the issues of universal water and sanitation services coverage by 2028, reliable and intelligent technology will play a critical role in enabling this transformation.
This is the reason that Grundfos ­introduced the Prefabricated Pumping Station (PPS) to the region and most recently the Philippines. Pumping stations are crucial to the entire water and wastewater process and are design- ed to collect and move quickly as much water as possible. In an environment with continuous wastewater in- flow, it is crucial to minimise downtime in the system at all costs. In addition, they need to be well-designed to suit today's infrastructural needs. However, traditional pumping stations are made of concrete casted on-site, which means that it is susceptible to corrosion and leakage over time.
With mor than 40 years' experience globally, Grundfos' PPS solution has demonstrated its highest quality and effectiveness in several projects for various applications in Southeast Asia, such as collecting and transporting wastewater in sewage systems in Bali, Indonesia. Outside of Southeast Asia, China has over a thousand installations of PPS to address the high demand resulting from the country's fast-growing urbanisation, for various applications including sew- age pumping, drainage and flood control.
What makes the PPS different from other pumping stations is Grundfos' approach to design and innovation. Made of hard-wearing plastic, PPS boasts greater durability when compared with traditional pumping stations. Paired with an advanced control system, the PPS performs with optimised operations, which in turn generates greater energy savings. As the PPS features the Variable Frequency Drive and dedicated controls, it helps to reduce the power consumption and energy costs.
PPS only requires a short construction timeframe. Compared with traditional pumping stations, PPS is produced in the Grundfos factory and sent to the site as a complete package, making installation easier and usually completed within 24 hours. This reduces the installation time by as much as 80%, ensuring minimal disruption to people and infrastructure.
Intelligent design  Additionally, a pumping station is complex and getting things right at the design stage is important to avoid issues such as blockages, odours, power outages and flooding. To take these high-risk factors out of the equation when it comes to designing or refurbishing a wastewater transport network, Grundfos carries out advanced computer modelling of pressurised sewer systems and for large pumping stations uses the Computational Fluid Dynamics (CFD) flow simulation and model testing to optimise the design.
Grundfos also uses iSOLUTIONS to combine its application expertise with pump intelligence, coming up with a reliable, integrated system solution that gives the operator full control, enabling high performance and energy efficiency of the system. The ability to monitor and control the system also ensures that operators can plan maintenance and avoid costly, unplanned breakdowns, thereby reducing the total service cost.
Leveraging PPS to meet the water management needs in Southeast Asian markets, Grundfos has been able to equip countries such as the Philippines with reliable and effective solutions that are also tailored to the challenges of the increasingly urbanised landscape and ensure minimal disruption to people and infrastructure.
Local tourism One key example is how Grundfos worked with Lio Tourism Estate, which is located in El Nido, Palawan, Philippines, to support its wastewater management efforts. Lio Tourism Estate had some sewer lift station projects in the pipeline for their various developments. Having previously opted for the traditional pumping stations, it was keen to find wastewater management solutions that will help it raise the bar for sustainable tourism. Lio Tourism Estate was also looking to address key challenges that come with the use of traditional stations, such as solids build-up, odour control and high operating expenses due to the inefficiencies of a concrete model.
With their water and wastewater facilities owned and operated by Manila Water's Business Unit, Estate Water (EW), Grundfos presented the PPS alternative. Not only was PPS competitively priced against the concrete variation, and appealed to EW with its energy efficiency, PPS was also able to meet the projects' tight schedules, so they were able to avoid delaying the execution of the entire development. 
PPS is also space efficient. The original lift station design was sized at 60 m2, while Grundfos' PPS and controller has taken only 36 m2. Both EW and Lio Tourism Estate were pleased with the outcome, as the installation demonstrated that the initial investment towards innovative water management pays off in various aspects.
A lifelong investment As we face growing water consumption globally, it is crucial that our wastewater infrastructure is robust enough to keep up with the growing demand on our water supply and ensure that we do not negatively impact public health as well as the environment. New and often expensive infrastructure and technologies are sometimes seen as barriers for cities to achieve water management in a similar way to those implemented in more developed countries.
We have seen pro- jects demonstrate that technology is a lifelong investment where a city is able to reap benefits given the energy, water, and cost savings in the long term. PPS is a prime example of such a cost-effective solution that reaps financial and environmental benefits right from adoption.
As other areas continue to move towards greater industrialisation and urbanisation, the approach towards fundamental urban planning, including water management, must evolve. Once cities commit to the investment of integrating innovation, regions will be able to truly enjoy the fruits of their economic growth. •