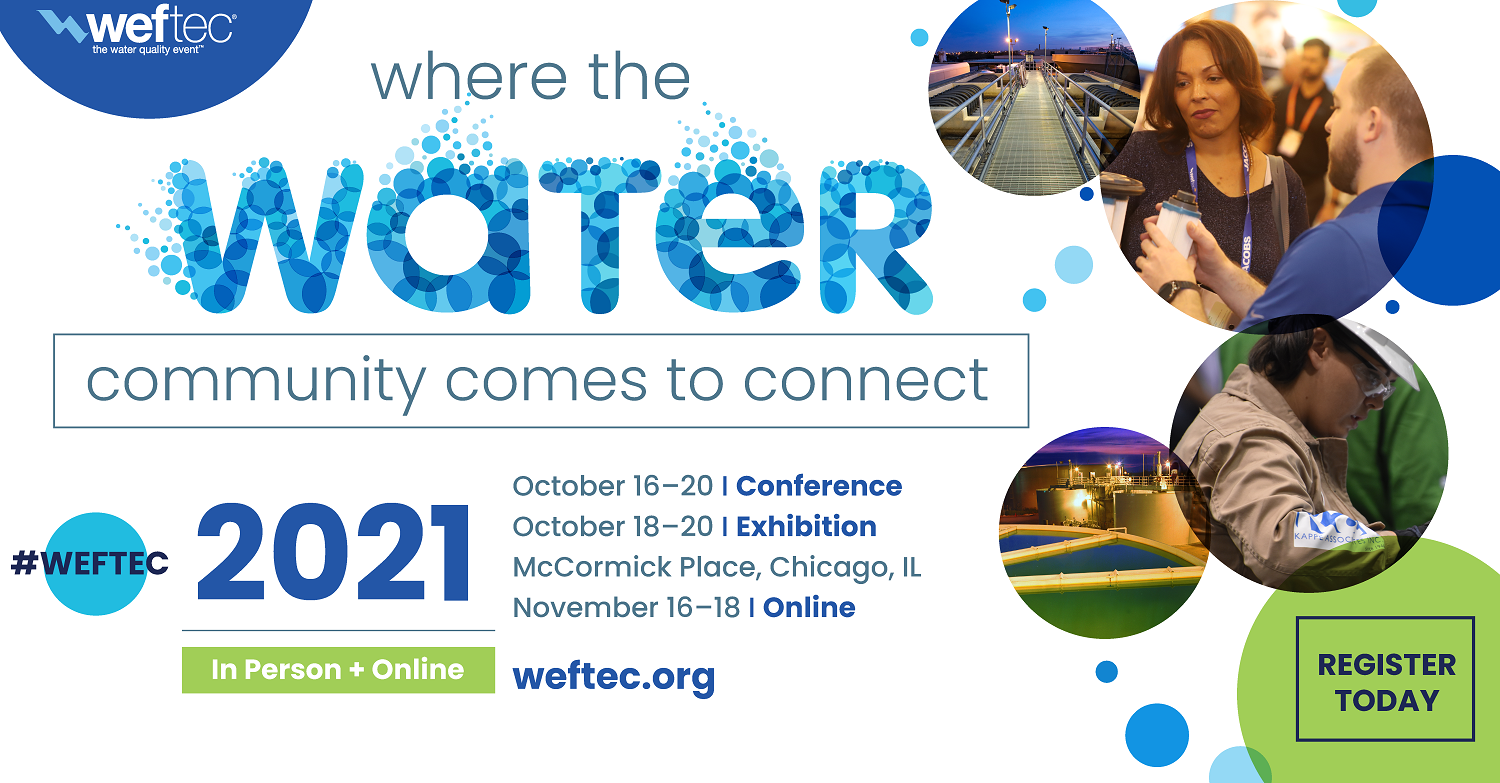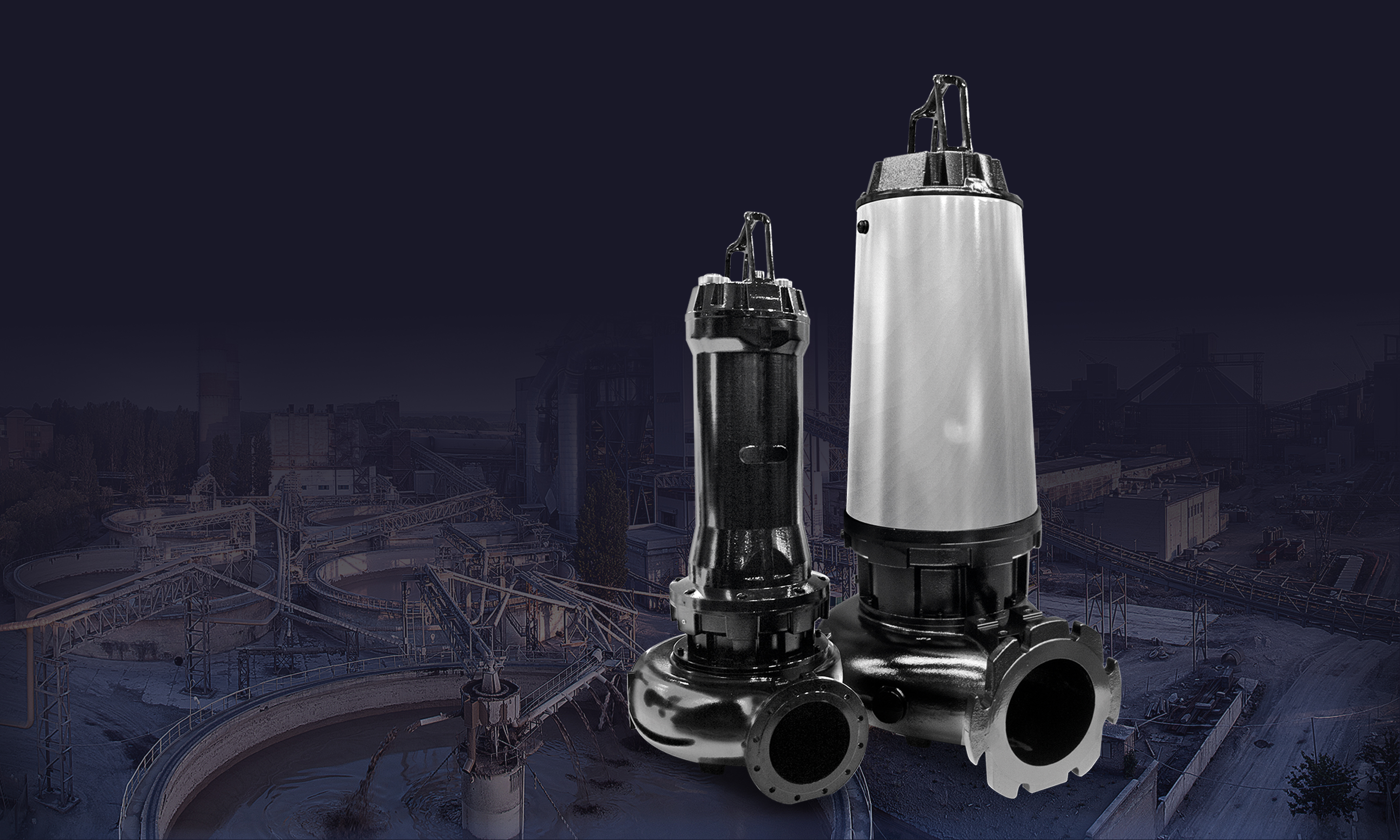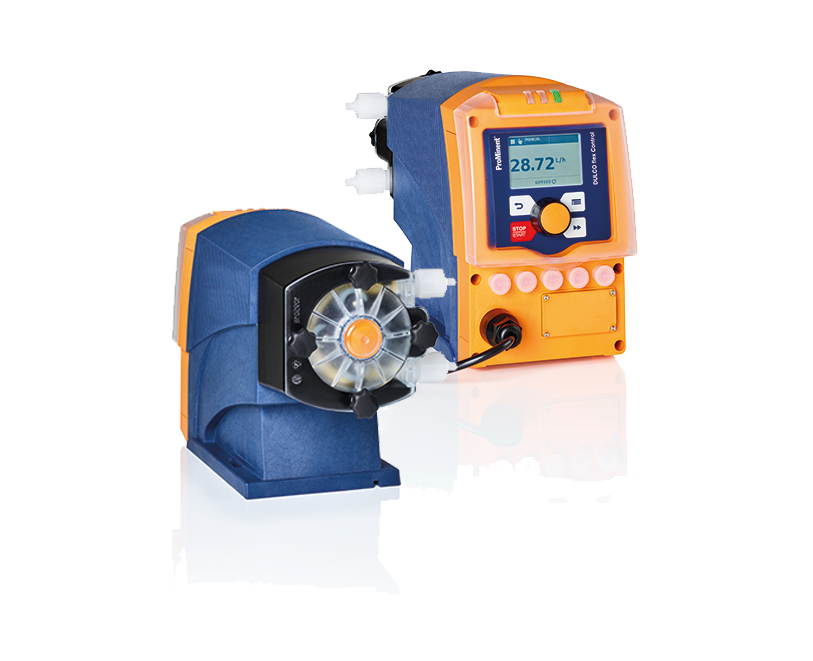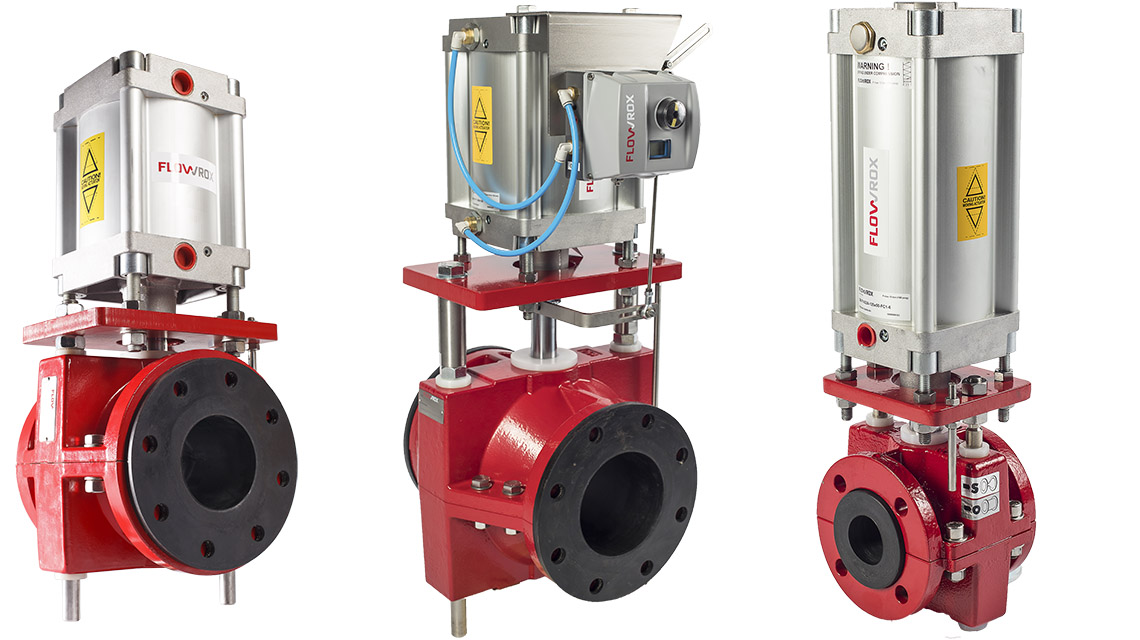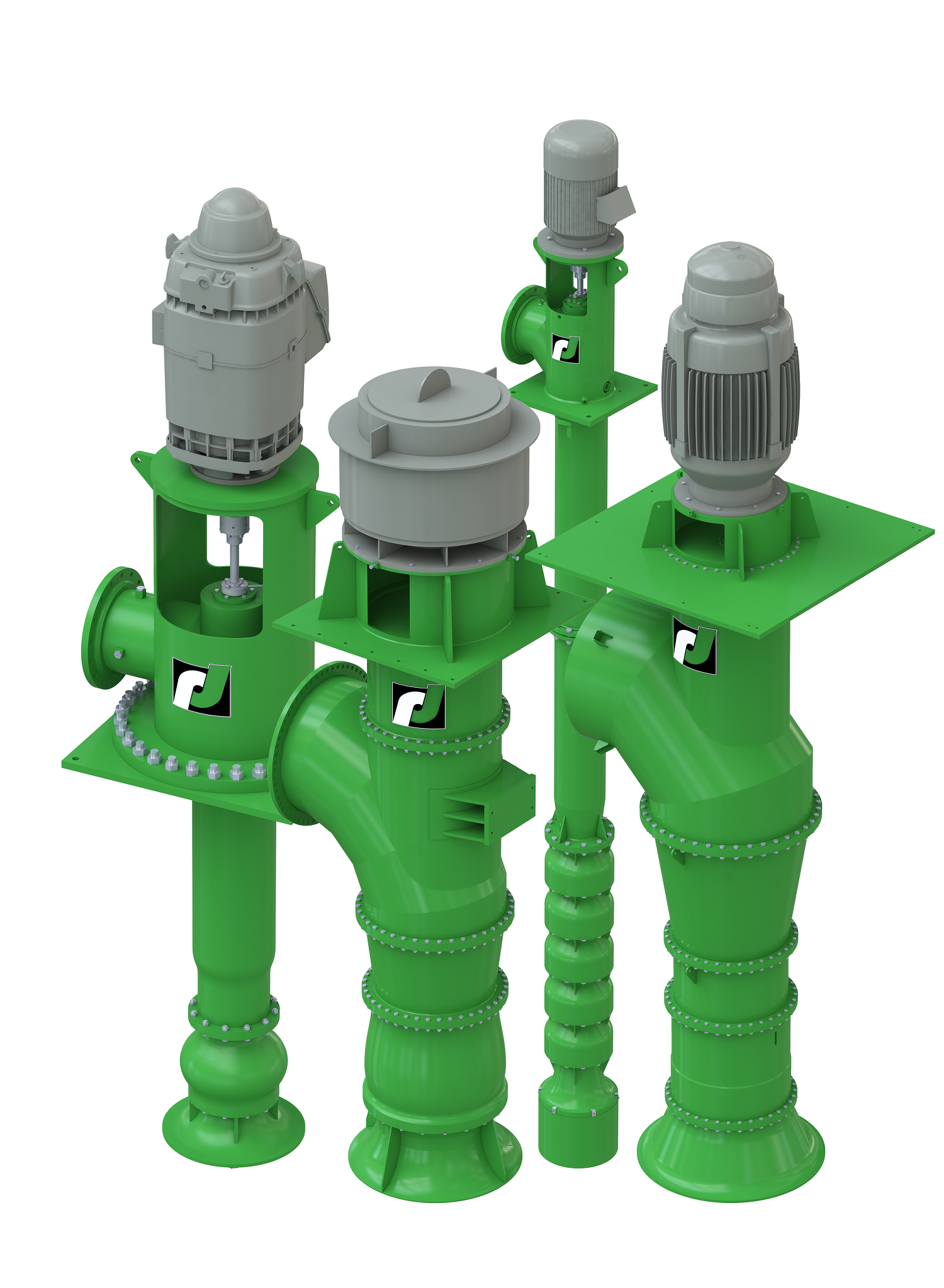 After more than a year of challenges and changes, the water sector is finally reconnecting this week at the Water Environment Federation's Annual Technical Exhibition and Conference (WEFTEC), a key gathering for water quality professionals.
WEFTEC 2021 is the 94th Annual Technical Exhibition & Conference and organisers say this year is all about reconnection and reuniting the water sector in person to create and discuss ideas and explore equipment and solutions. It features the industry's leading conference programme and the most comprehensive array of products and services in the water quality industry.
Exhibition Experience 2021
The Technical Exhibition, which runs from 18–20 October, will include live presentations, targeted technology spotlights, equipment demonstrations, and technical programming, centred around pavilions and theatres. The pavilions ensure that exhibitors with a similar focus are all together and are five pavilions in total, all with different offerings.
100 Mile Pavilion highlights local companies and emphasises sustainability.
Drinking Water Pavilion is new for 2021 and showcases drinking water treatment and/or distribution systems. Related presentations will take place in the pavilion's SDG 6 Theatre.
Innovation Pavilion returns in conjunction with WEF's Innovation Partners, BlueTech Research and Imagine H2O. Visitors can learn about the latest products from the winners of Innovative Product Awards and brief presentations related to new technologies will be held in the theatre.
Stormwater Pavilion will display the latest in stormwater management and wet weather services and products.
Intelligent Water Pavilion will include technologies that optimise system operations, promote the application of process instrumentation, control equipment and automation, and the management of information in the water environment.
WEFTEC & the pump industry
The pump industry is always well-represented at WEFTEC, and this year is no exception. World Pumps magazine takes a look at what some of them have to offer.
Tsurumi Pump
At WEFTEC 2021, Tsurumi Pump will be at Booth #7701 in the North Hall. Specialists in submersible pumps, generators and process equipment, the company will highlight its new line of explosion-proof pumps, the AVANT Series, along with its sewage and wastewater pump lines, and its process equipment range. Technical experts will be on hand to answer any questions and interactive displays will demonstrate its latest equipment.
The AVANT Series is designed to deliver excellent performance and save costs on a wide range of wastewater applications. The new product line was certified in accordance with FM Global explosion-proof specifications to ensure products conform to the highest standards of safety. These pumps feature a modern design and IE3 premium efficiency motors that deliver high performances and withstand continuous duty cycles. They have an exclusive closed-circuit cooling system, utilising a water-glycol mixture, which prevents contamination of the system while cooling the motor. Additionally, customers will be able to order tailor-made AVANT pumps from the factory, with specific configurations that match the demands of their jobs while boosting results.
The ProMinent Group
The ProMinent Group offers pumping technology for metering, water treatment and disinfection, measuring and control as well as digital fluid management in industries such as chemicals, industrial and municipal water treatment, food and beverage, oil and gas and the process industry.
ProMinent Fluid Controls will be at Booth #1635 at WEFTEC 2021 and will display its diaphragm metering pumps as well as peristaltic metering pumps. New products that will be showcased include:
The new intelligent Dulcoflex Control DFXa and DFYa metering pumps, controlled electronically via an HMI controller for simple hose replacement via the controller.
ProMinent chlorination packages, which, in conjunction with ProMinent chemical pumps, provide a high level of confidence that the water in a building or cooling tower is ready for use.
ProMinent will also introduce the newly designed hydraulic diaphragm metering pumps Hydro 2 API675 and Hydro 3 API 675, which now meet the requirements of API 675.
ProMinent's Dulconnex Blue app for Android and iOS enables intelligent pumps to be conveniently controlled by Bluetooth and allows easy operation and configuration of pumps in installation environments that are hard to access.
Flowrox
Finnish company Flowrox specialises in flow and process control, filtration, environmental technologies and industrial automation solutions. The company is well known for its heavy-duty pinch valves and hose pumps, all of which are on display at WEFTEC 2021 at Booth #2816 in the South Building.
Flowrox's heavy duty pinch valves are designed for shut-off and control applications involving abrasive or corrosive slurries, powders, or granular substances. In the open position, the valve is full bore with no flow restrictions. During closing, two pinch bars squeeze the valve sleeve shut on the centreline. Bubble tight shut-off is provided even if solids have built up on the sleeve wall. The body is made of one piece, which eliminates the leak risk.
Flowrox metering pumps are for chemical dosing applications that require accurate metering. Every Flowrox FXM pump is now IIoT ready, and with the Flowrox Malibuportal users can remotely manage, measure and analyse a process from anywhere with a computer or mobile device with an internet connection.
Sulzer
At WEFTEC 2021, Sulzer will be highlighting products which exemplify the variety of applications the company supports. On show at Sulzer's Booth #2038 will be its XFP range of submersible pumps with Premium Efficiency IE3 motors and Contrablock Plus impellers which are used in network pumping stations.
Sulzer is also reintroducing the Johnston Pump brand to North America at WEFTEC. The high-quality engineering and reliability of these vertical pumps has been retained and refined by Sulzer over the years and they benefit from the company's extensive service centre network.
The HST range of turbo blowers will also be on display, offering efficiency, reliability, and low noise levels. Easy to integrate with existing equipment, the HST requires very little maintenance for continuous, flexible delivery to aeration processes.
Water treatment plants rely on homogenous fluid flow for effective processes and Sulzer's submersible mixers offer high levels of performance and reliability. A wide range of mixers ensures every application can be handled with optimum efficiency.
In-person experience
Virtual events may have been necessary during the pandemic, but asDavid Jackson, a member of the WEFTEC Advisory Committee, says: "The in-person experience is unmatched. You're not going to find this experience virtually."