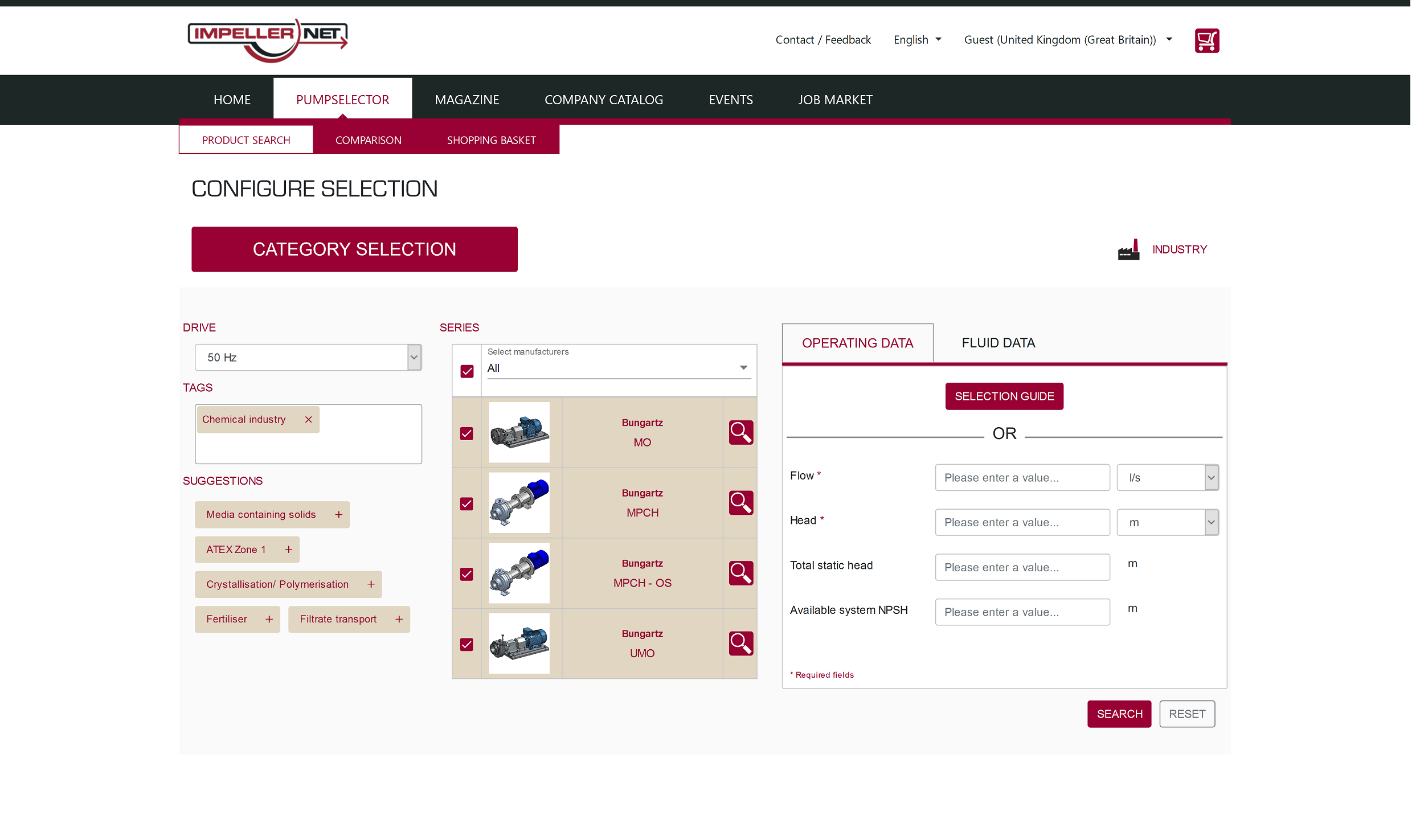 A selection of special centrifugal pumps by Bungartz has been included in the PumpSelector tool on the impeller.net platform from VSX Vogel Software.
The most popular pumps for individual industrial sectors are available for selection, configuration and customer requests. This delivery programme significantly expands the range of centrifugal pumps on offer.
The centrifugal pumps manufactured by Bungartz include dry-run safe pumps, designed for difficult and complex pumping tasks that cannot be handled by standard pumps. Typical application areas include the chemical and petrochemical industries as well as power plant engineering and environmental protection. The pumps' key features in handling toxic, explosive or boiling liquids are high levels of safety, increased availability and favourable life cycle costs. 
Dipl.-Ing. Frank Bungartz, who manages Paul Bungartz GmbH & Co. KG, welcomes the new sales channel and remarked: "By offering this possibility for pump selection, we meet customer requirements."
Jens-Uwe Vogel, managing director of VSX - Vogel Software GmbH, the operator of the impeller.net internet portal, said:  "We are pleased to have won Bungartz also for our cross-manufacturer PumpSelector on impeller.net."