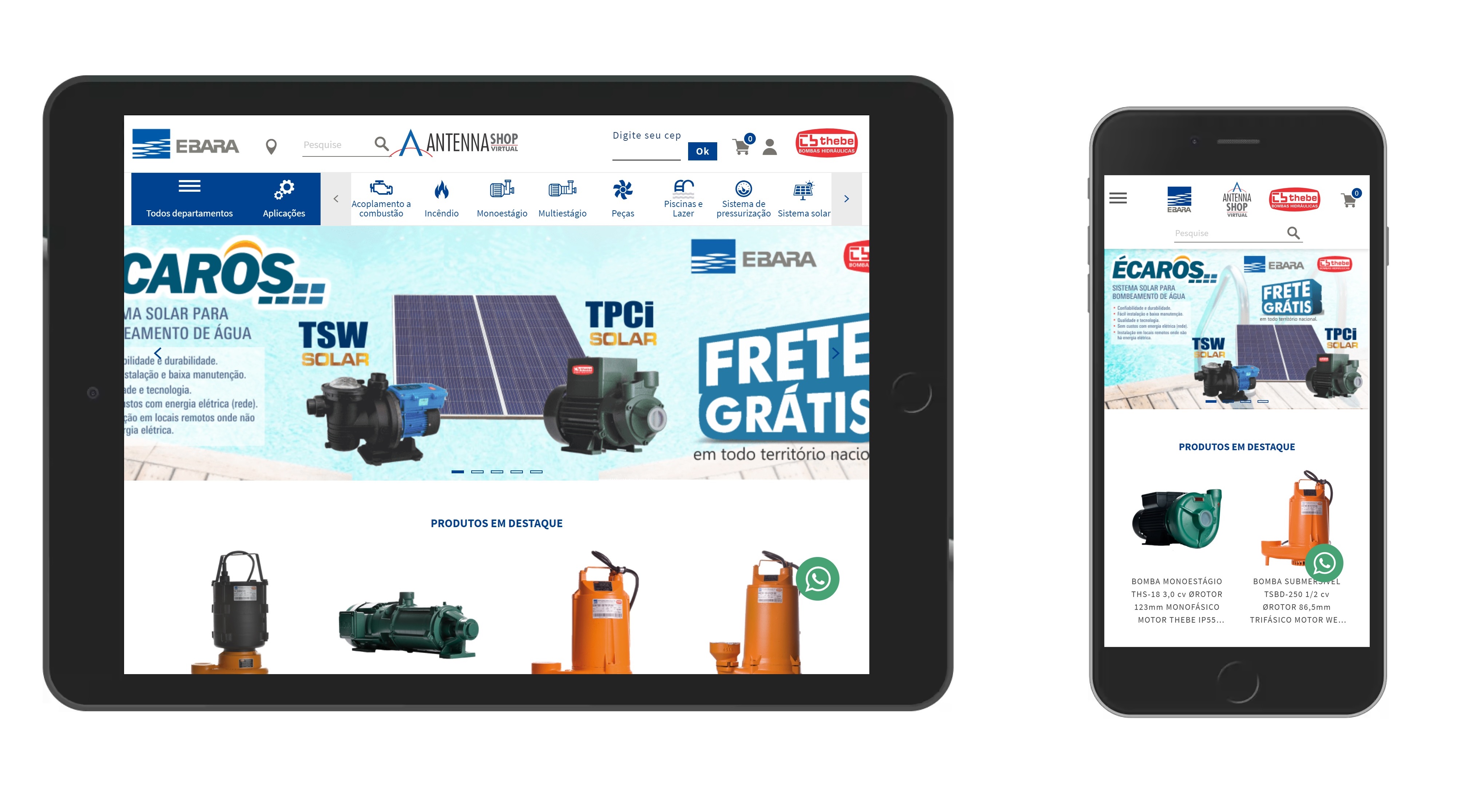 Ebara Bombas América do Sul Ltda (EBAS) has opened a Virtual Antenna Shop in Brazil.
The ecommerce site is a marketplace where the Brazilian company and its sales agents sell EBAS pumps. Dealers and sales agents register their inventories of EBAS products on the Virtual Antenna Shop platform. Customers can then select which products to buy after comparing prices and the location of sellers.
Product information including technical specifications, online help desk, or after sales support will be organised by EBAS. The sellers take care of delivery time, price and stock changes.
EBAS's business partners include small family-run shops that may not be able to operate their own e-commerce sites. The Virtual Antenna Shop offers those small stores the opportunity to sell online even if they are not experts in e-commerce.
With the launch of the Virtual Antenna Shop, EBAS expects to strengthen its distribution channel in Brazil by maximising its business networks with over 5000 dealers as well as sales agents.
Last year, EBAS opened a physical antenna shop in Vargem Grande do Sul (VGS) in the northeast of Sao Paulo state, Brazil to showcase and sell pumps.