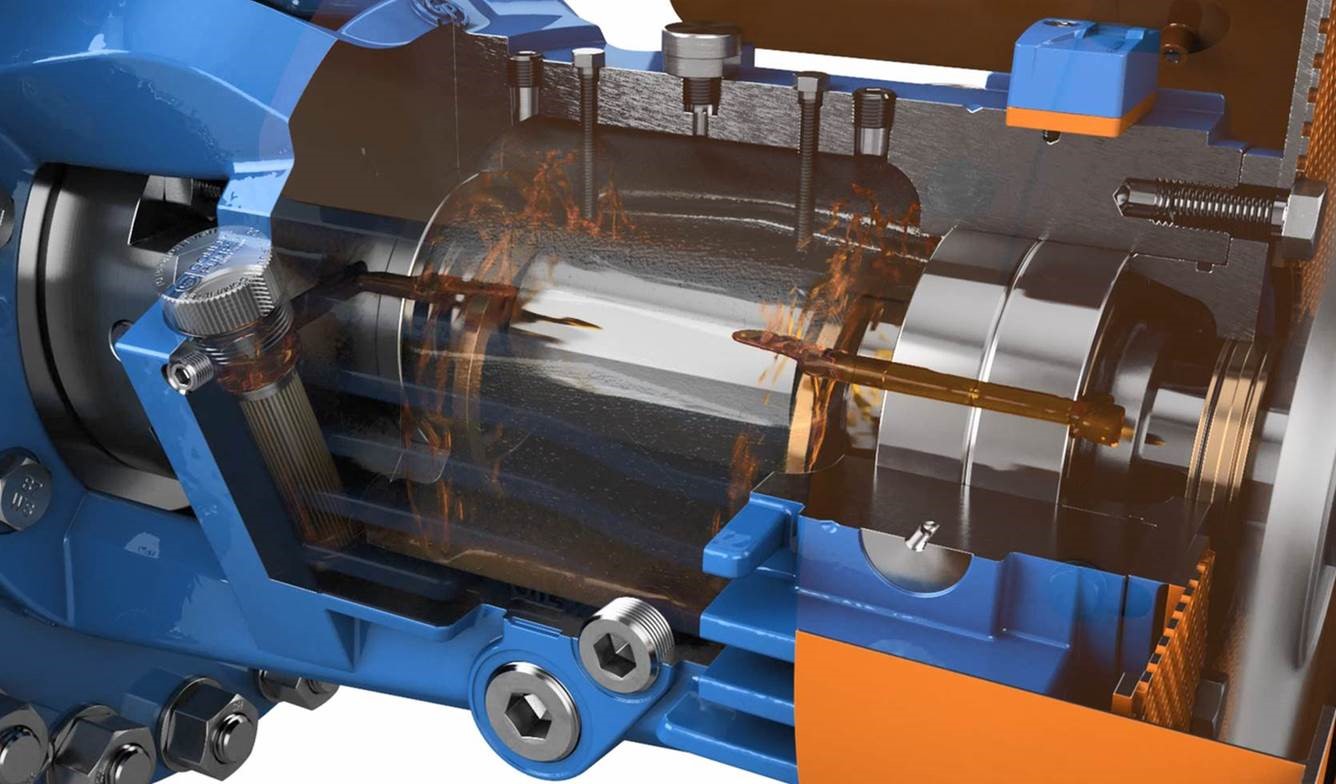 ITT Goulds' redesigned 3700i API 610 OH2 pump is for use in the oil industry and is the first OH2 pump that features the company's filter cartridge which continuously filters contaminants from oil.
This product is API 610 12 edition compliant and, in addition to continuously filtering contaminants from the oil, it also removes damaging water from the bearing oil using specially engineered moisture-absorbing materials built into the filter.  
The 3700i is a single-stage, radially split overhung pump which offers new casing features, improved temperatures, i-FRAME technology, oil filtration and is compatible with ITT's i-ALERT solutions, allowing ITT Goulds to now offer a two-year standard warranty for the 3700i.
The new pump also has on-board condition monitoring with the i-ALERT 2 v3 sensor, a channelled oil lubrication system which ensures flow-through of cooled oil to thrust and radial bearings, an API 610 nozzle-load design and a spiral-wound casing gasket for maximum sealing. It has capacity to 8,500 GPM (1930 m3/h), total dynamic head to 1,200 ft (360 m), temperature to 800˚F (425˚C) and pressure to 870 PSIG (60 bar).