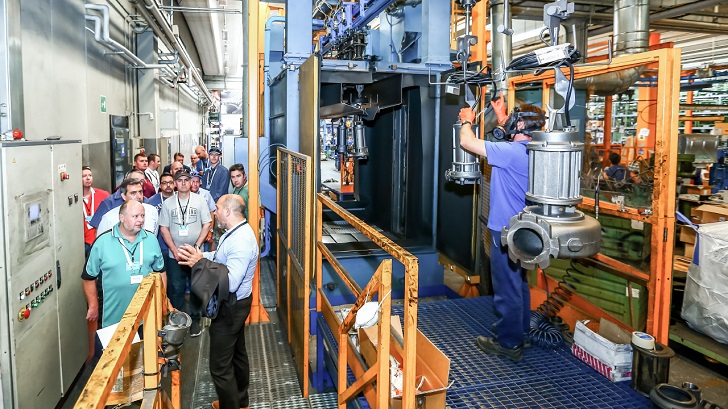 The Zenit Group's mission is to be a reliable, high quality supplier of water treatment solutions and services, by promoting and supporting a creative and gratifying work environment that generates ideas and solutions capable of meeting all new requests coming from our stakeholders.
To speed up the achievement of this aim, Zenit has recently developed a training scheme during which we attempt to establish a bond which goes far beyond the traditional customer-supplier relationship.
The training sets out not only to transfer knowledge of Zenit solutions, but also to listen to our partners' needs, in order to improve our products and services.
In-depth coverage
Training Days are open to distributors, dealers, installers and service centres and are designed to provide in-depth coverage of various topics relating to the operation, selection, maintenance and repair of submersible electric pumps for various applications, wastewater lifting stations, and aeration and mixing systems.
Apart from the training sessions (theoretical in the classroom and practical in the workshop), they are an opportunity for visiting the production plant and observing all phases of the production process, from quality control to logistics management by way of hydraulic tests in the tank, machining and finished product assembly.
Training Days last two days and take place at the Headquarters at San Cesario sul Panaro (Modena, Italy). As well as the standard programme, customised training with contents tailored to our partners' needs can also be provided.