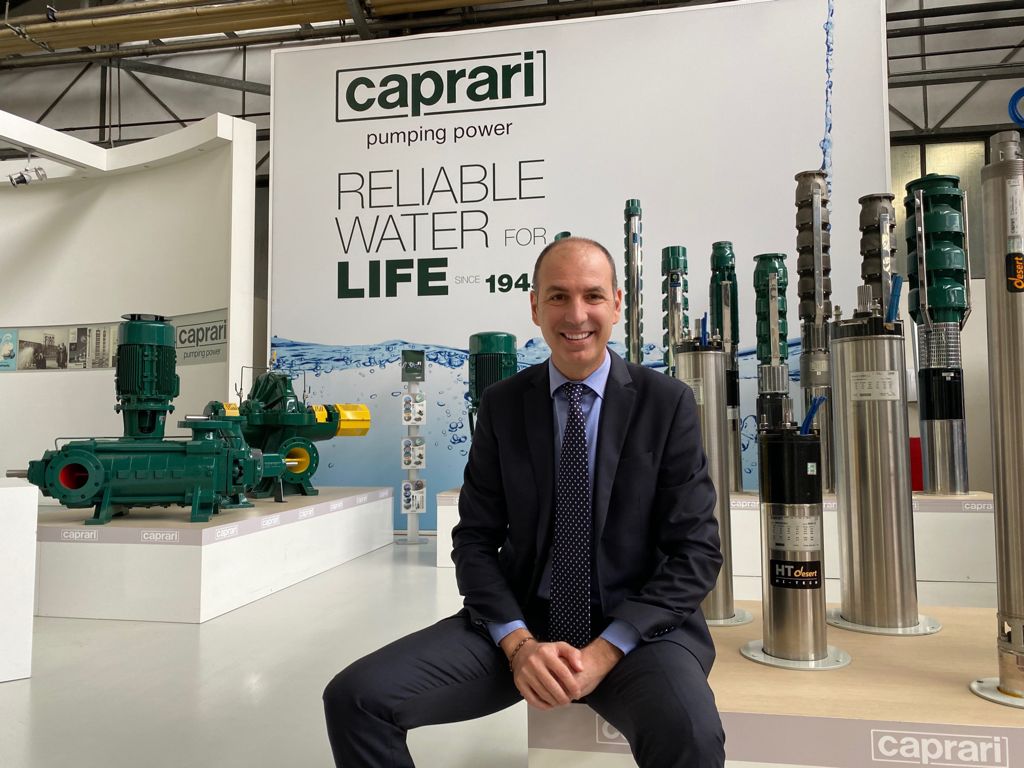 Caprari's Vanni Vignoli has been elected president of Europump, the European pump industry association.
An engineer in the pump sector for over 20 years, Vignoli has held a number of roles at Italian pump manufacturer Caprari most recently serving as head of corporate marketing. From 1 June 2021, he will become research and development director at Caprari.
Vignoli has served Europump and Italian association member Assopompe for many years. At Europump, he was chairman of the SME Commission, and a member of the Executive Council before his election as First Vice-President in 2019. He is also currently chairman of Assopompe's Marketing Commission and second vice-president of the association.
Vignoli, Europump's 30th president, succeeds Dr Sönke Brodersen, global executive officer Committees and Associations at KSB SE & Co KGaA and chairman of VDMA Pumps+Systems. Brodersen has been a member of Europump's executive council since 2005 and served as the association's president between 2011 and 2013, before being re-elected in 2019.
"I very much look forward to continuing the work started by Sönke, notably with the setting-up of our new "digital working group" to address data, artificial intelligence and cyber security issues as they affect our industry, and the continuous promotion of our "Extended Product Approach", which places us at the forefront of the EU's sustainability policy," said Vignoli.
The election took place during Europump's recent Virtual General Assembly.