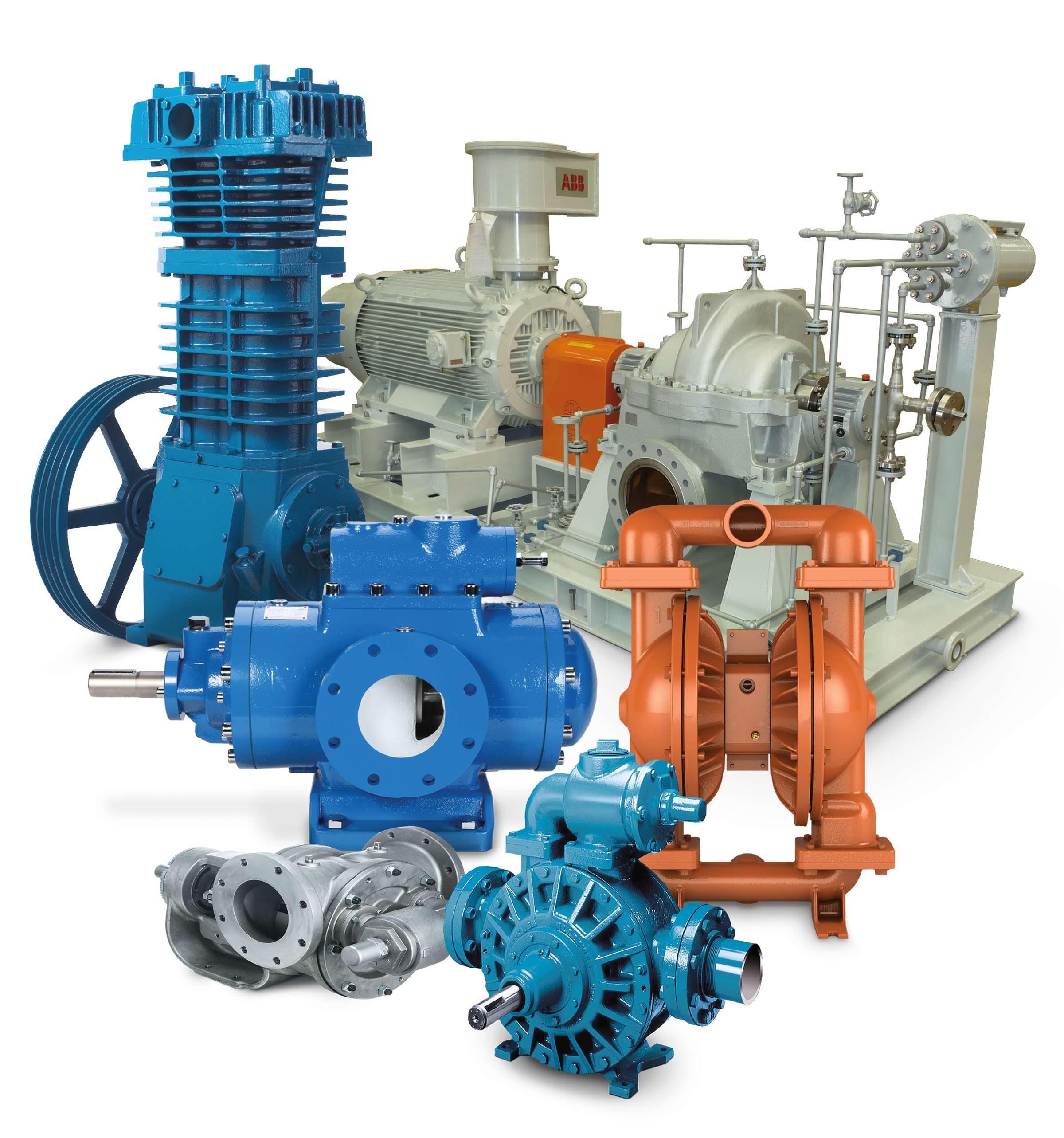 PSG, a Dover company and manufacturer of pumps, systems and related flow-control solutions, will be showcasing a variety of its equipment designed to handle critical applications throughout the oil and gas industry at ADIPEC 2018 from 12 – 15 November in Abu Dhabi, UAE.
Products from the PSG brands Blackmer, EnviroGear, Finder Pompe and Wilden will all be on display, exhibiting design features that help improve environmental compliance, energy efficiency and overall operational performance for the oil and gas market.
Blackmer's sliding vane pumps allow oil and gas operators to confidently transfer a wide range of viscous, low-lubricity liquids, all at low or high speeds, temperatures and pressures, without fear of malfunction or product leakage. The Blackmer LB Series of oil-free reciprocating gas compressors have been specifically designed to deliver high efficiency in handling LPG and the unloading and vapor-recovery applications. 
EnviroGear will be exhibiting its E Series magnetically coupled seal-less internal gear pumps. An environmentally-friendly positive displacement pump, the E Series design eliminates leaks and reduces mechanical wear.  
Finder Pompe will also display its pumping solutions for the oil and gas market for upstream, midstream and downstream applications and Wilden's metal and plastic air-operated double-diaphragm (AODD) pumps will also be on show.
The PSG teams will be at Stand 1154 at ADIPEC.