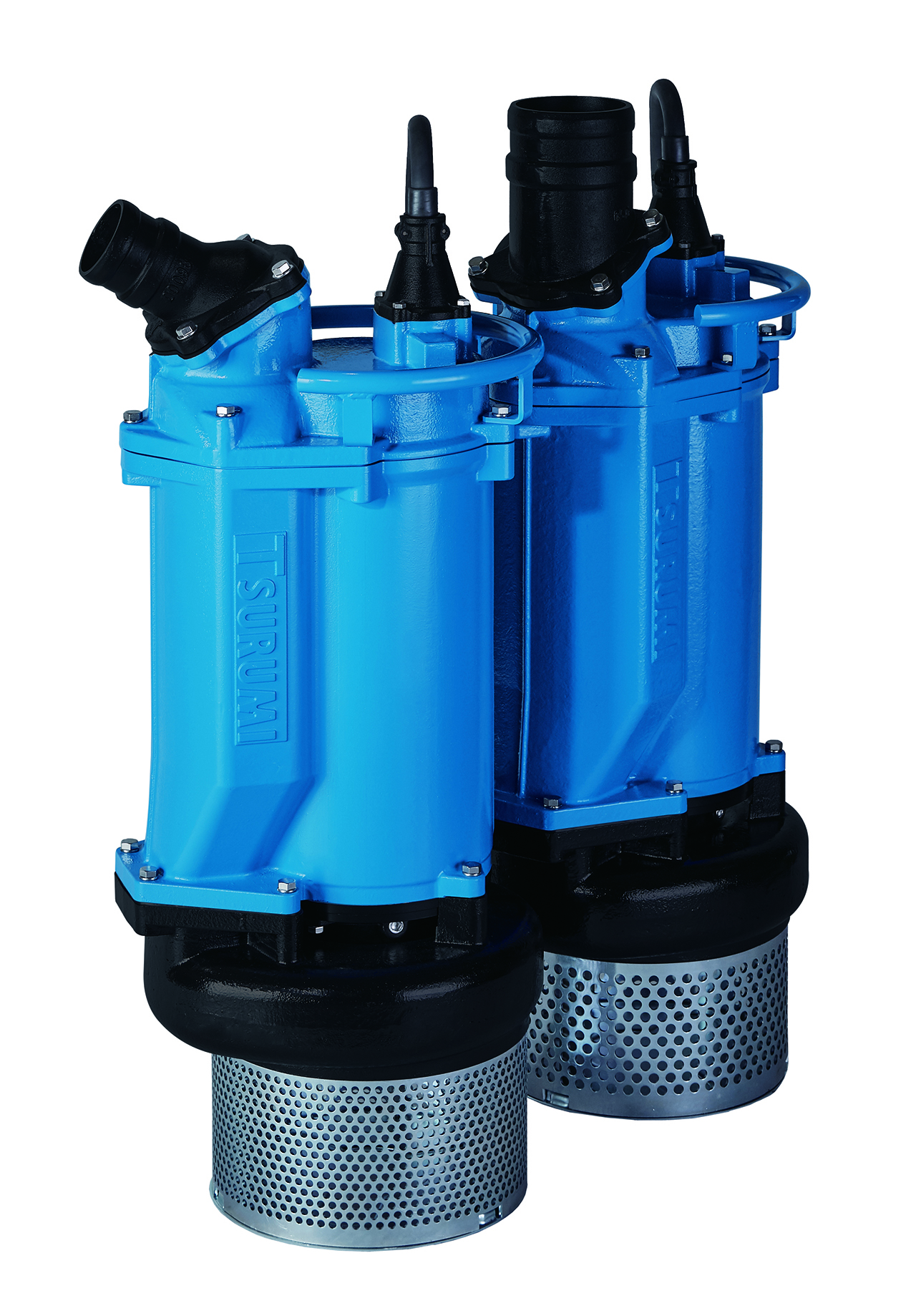 Tsurumi has added two 22 kW models to its KTZ-series, the KTZ422 (4-in) and KTZ622 (6-in) submersible pumps which support models ranging from 1.5 to 15 kW.
The KTZ-series is designed for harsh environments such as mining, quarrying, construction and tunnel sites. The new models provide a maximum head of 71 m and maximum capacity of 4 m3/min. The cast iron body and high-chromium cast iron impeller make them durable and wear resistant. A top discharge side flow structure enables the compact body to be installed in a confined space and ensures extended operation at a low water level.
The pumps are equipped with an anti-wicking cable, motor protector, dual inside mechanical seals with silicon carbide faces, and oil lifter as standard. The 22 kW models also have seal pressure relief ports in the pump unit, which prevent pump pressure from being applied to mechanical seals.
The semi-open impeller mounted on the KTZ-series is more efficient against wear than a closed impeller and the double bearing and impeller design reduces the thrust load for KTZ 22 kW models.